A collection of tote bags inspired by the Pyramid and Net lines. The Pyramid designs are made of leather remnants mixed with fabrics to form a composed pattern. In these bags they are matching pvc patches in solid colors laser-cut resembling a mesh. The front pocket is closed by a leather covered bottle top.
Read more
Imitation leather upholsteries originally designed to cover the seats of Fiat 80s cars were sourced from the warehouse of a factory and used to match Nordic style furpile remnants.
Read more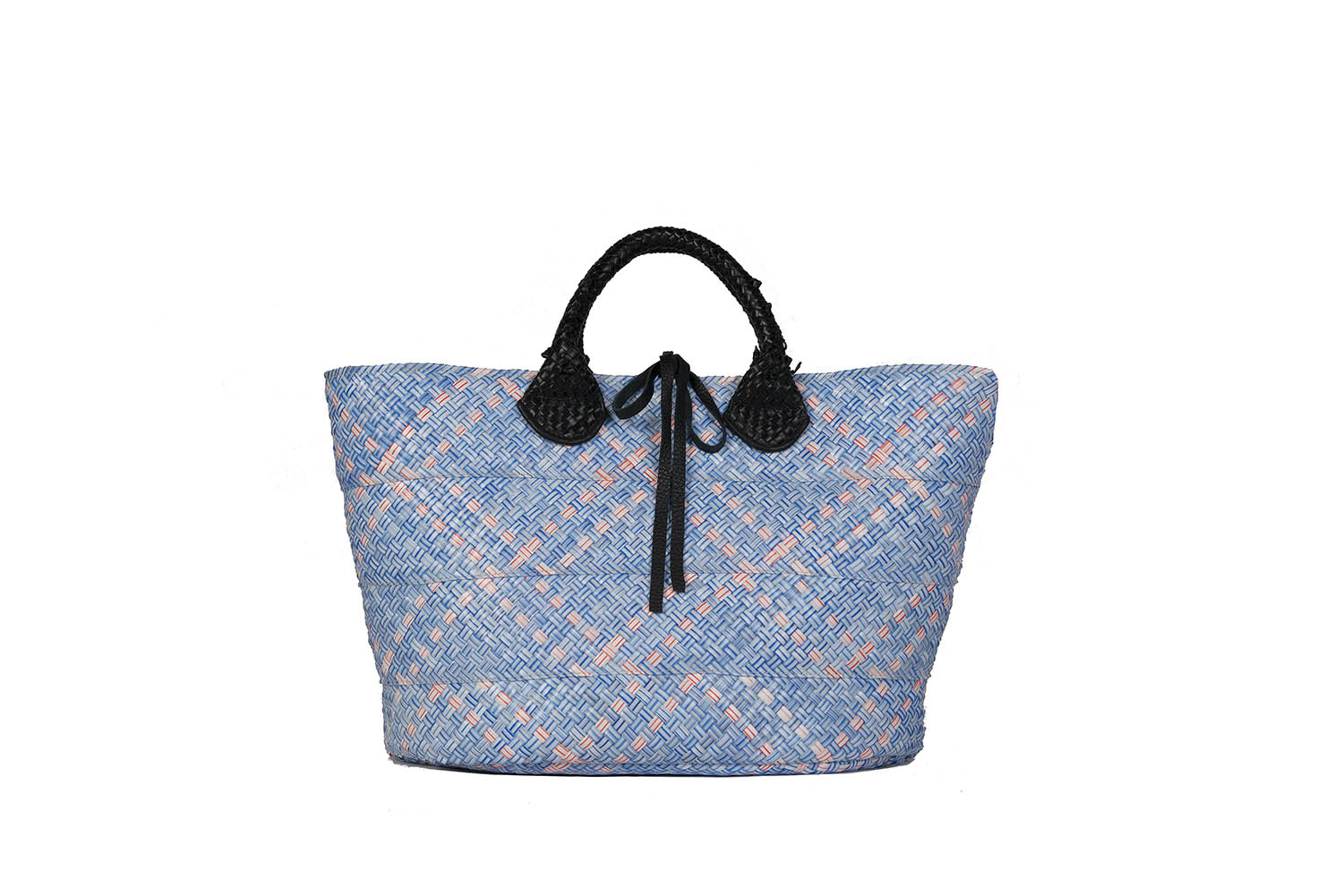 These bags are made employing drinking straws that an Ugandan community of disadvantaged women reclaims from dumpsites. Thousands of drinking straws are recycled, sterilized and braided in long rolls. They are then used by the women to make mats, bags, even shoes. Carmina Campus bought some rolls from the community and designed trunk bags and […]
Read more
The peculiarity of these very light bags is the padding material of which they are made that comes from discarded life vests. The rectangular pieces of floating material are covered by umbrella nylon fabrics, striped cotton jersey or other techno textiles. They are assembled to make tote bags that can be carried underarm with adjustable […]
Read more
A mixed pattern of  leather remnants and repurposed fabrics is matching  pvc patches  with mesh like cuttings in solid colours. Front pocket closed by a leather-covered bottle top.
Read more
Mix of home decor textiles and haberdasheries. Fabrics with solid colors are matching floral or geometric patterns. Leather trimming, handles and straps made of passementeries. The styles designed for the line are a basket bag with large pockets on all four sides, a satchel bag with large front pockets and a small vertical cross-body bag.
Read more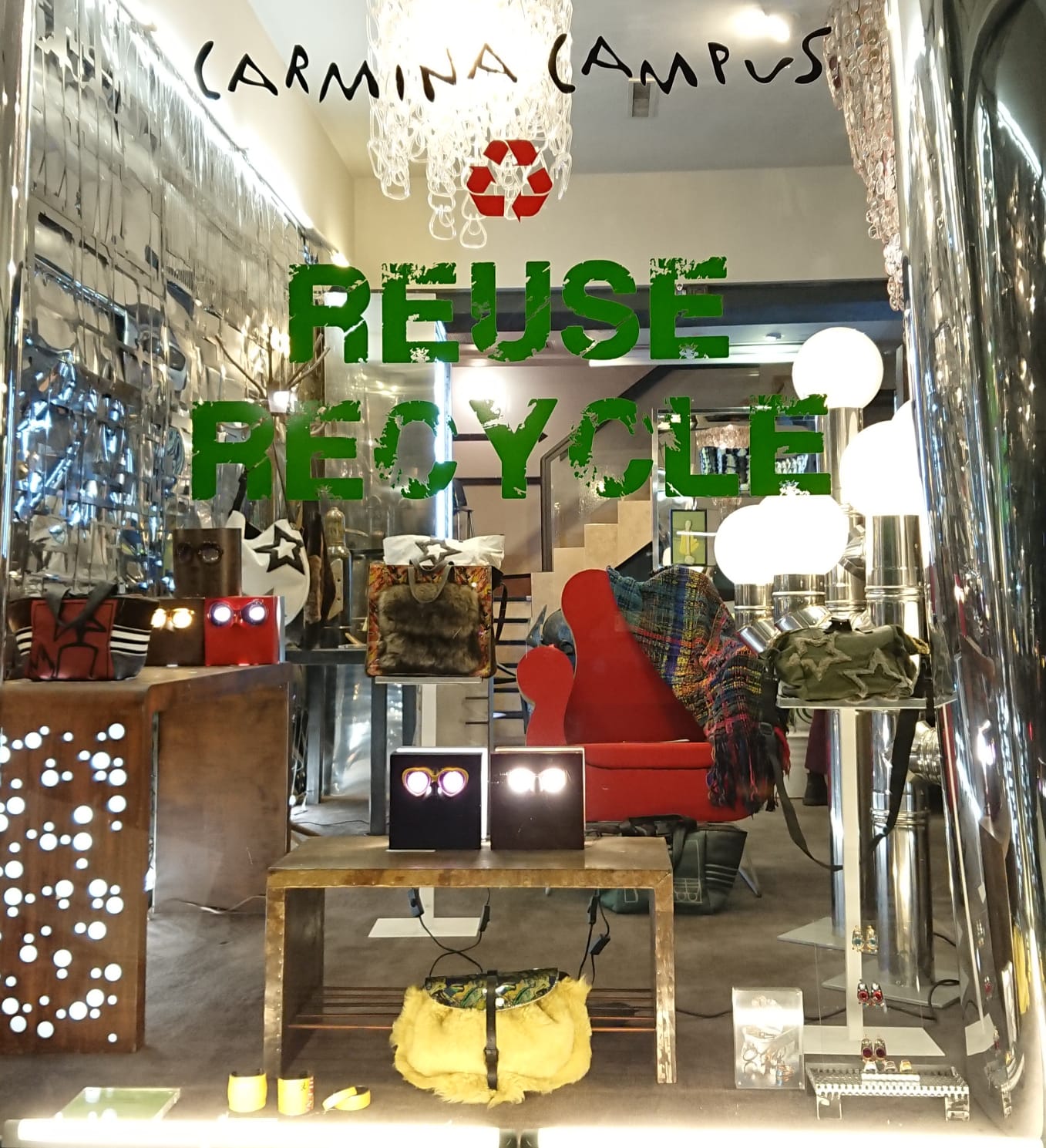 RE(f)USE is  Carmina Campus' store in Rome dedicated to fashion and design made reusing refused materials. Many pieces from Ilaria Venturini Fendi's various collections are displayed,  together with works by other unconventional designers that recycle/reuse waste materials. Rome, Via Fontanella Borghese 40 Info: ph.+ 39 06 68136975  e-mail *protected email*
Read more