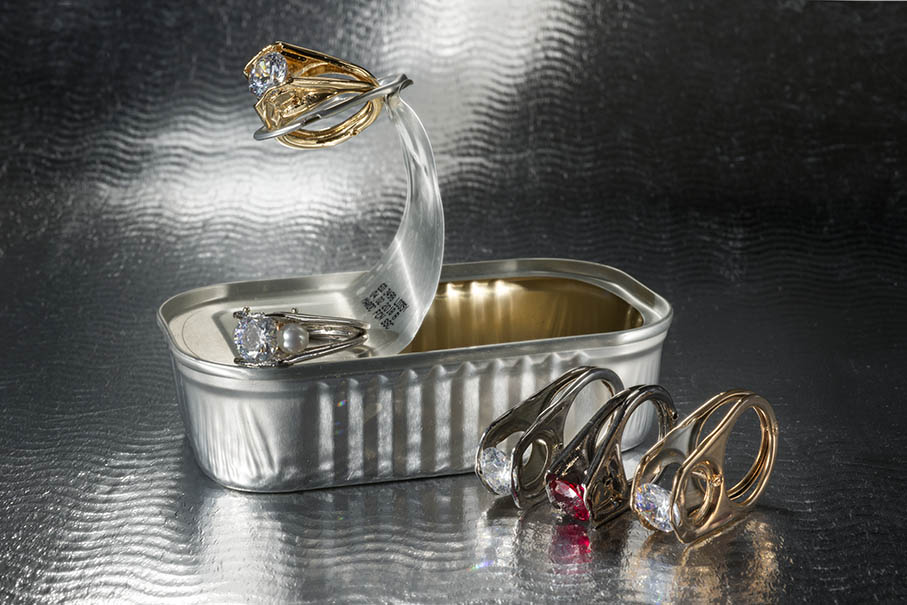 One man's trash is another man's treasure. Plastic bottle necks become fancy hoop earrings, a couple of  can pull tabs  edgy gold or silver plated rings. Can pull tabs are also re-used to make earrings, the clasp of cuff bracelets or the  Reversible ring, an exclusive Carmina Campus design that makes it possible to reverse the adorning rhinestones. Necklaces and […]
Read more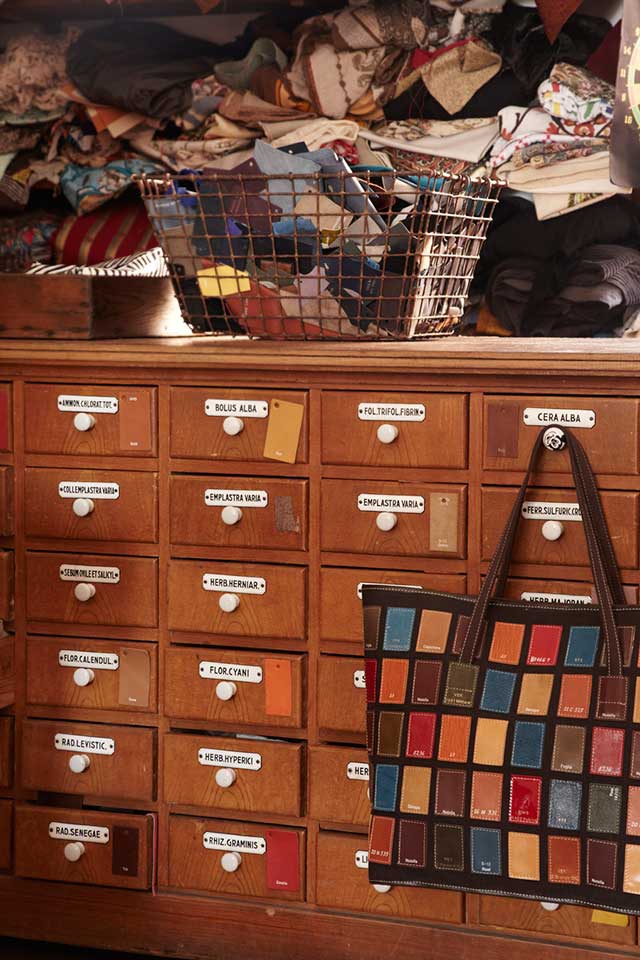 In the Swatch line leather colour sample swatches, either large or small and with number or name codes still visible, are stitched on techno fabrics or canvasses. Styles include tote bags, flat shopping bags, clutches with chain, wallets,  carry-alls. Also available in monochromatic color patterns.
Read more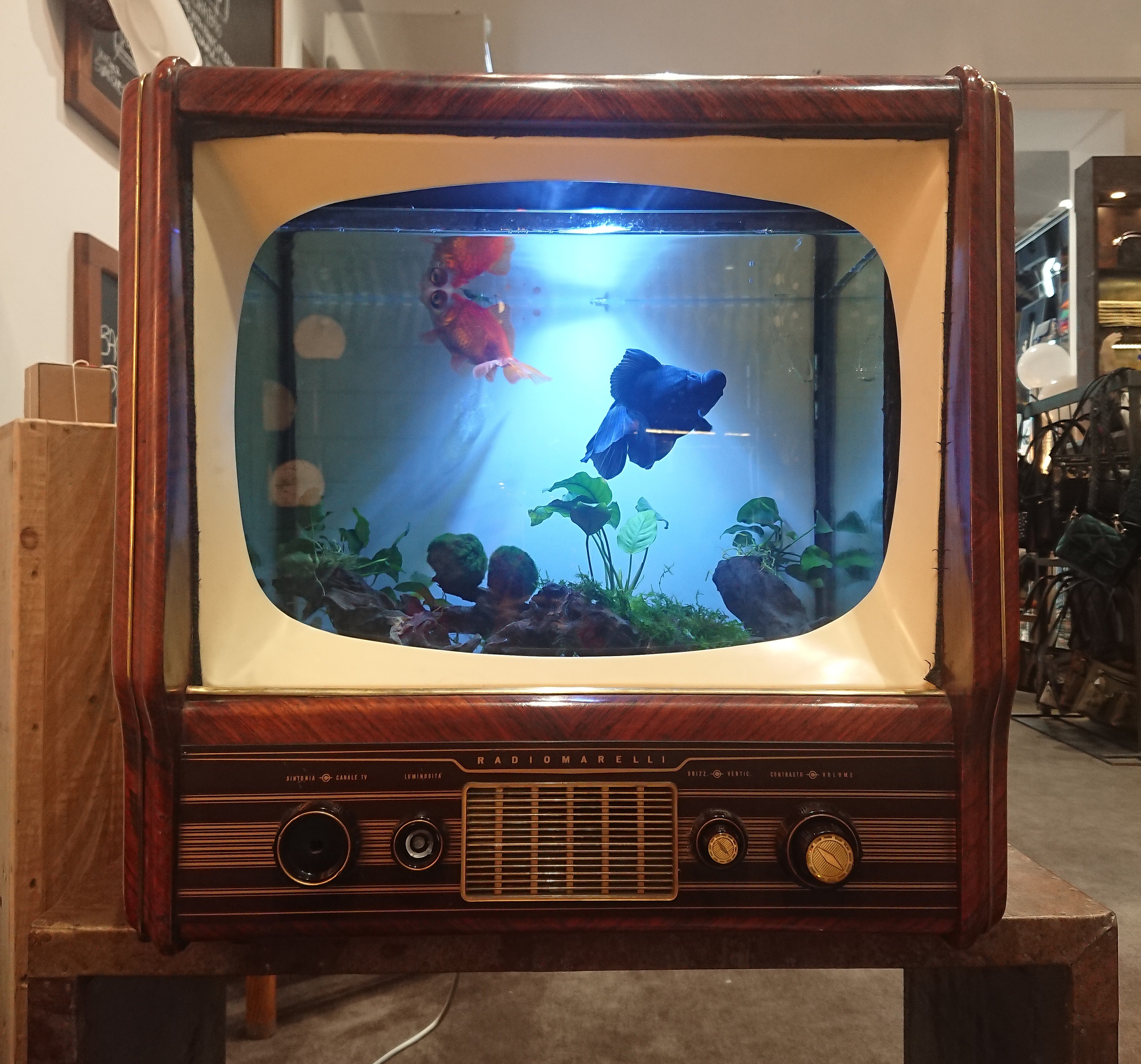 Tables, chairs, lamps, chandeliers and many other pieces of design are created from industrial waste of all kind like plumbing tubes, tyres, motherboards, metal scraps. Emptied old tv sets become fish tanks. Toy stuffed animal heads set in vintage frames are turned into wall trophies. Vintage glasses, air piping tubes become sources of light for […]
Read more
Unstructured  bags designed assembling recycled colour sample swatches of leather, fur or shearling, sometimes with name or number code still visible. Zipper closure, detachable leather strap, handles made of leather swatches in matching colours. An outer pocket is hidden under one of the front patches. Sides made of furpile either in Nordic designs or in […]
Read more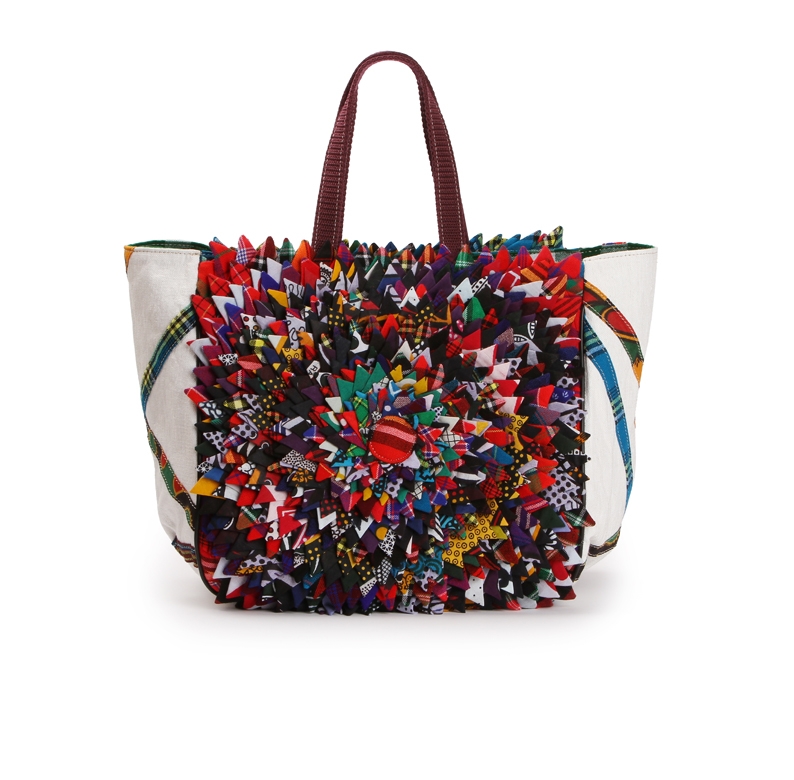 Front and back sides are made by African artisans, mixing traditional fabrics and off-cuts of "mitumba" (second-hand clothing) to create the Dragon line's décors. Machine embroideries feature the Message line. Bags' manufacturing is made in Italy with small leather swatches and other end-of-lines or reclaimed materials in matching colours.
Read more
Recycled beverage can bottoms are the essence of this line. With a space age appeal they decorate materials like reinforced plastic trash bags, end-of-line canvases or car upholstery. Comes in a leather trim with lining made of end-of-line techno fabrics  in solid colors
Read more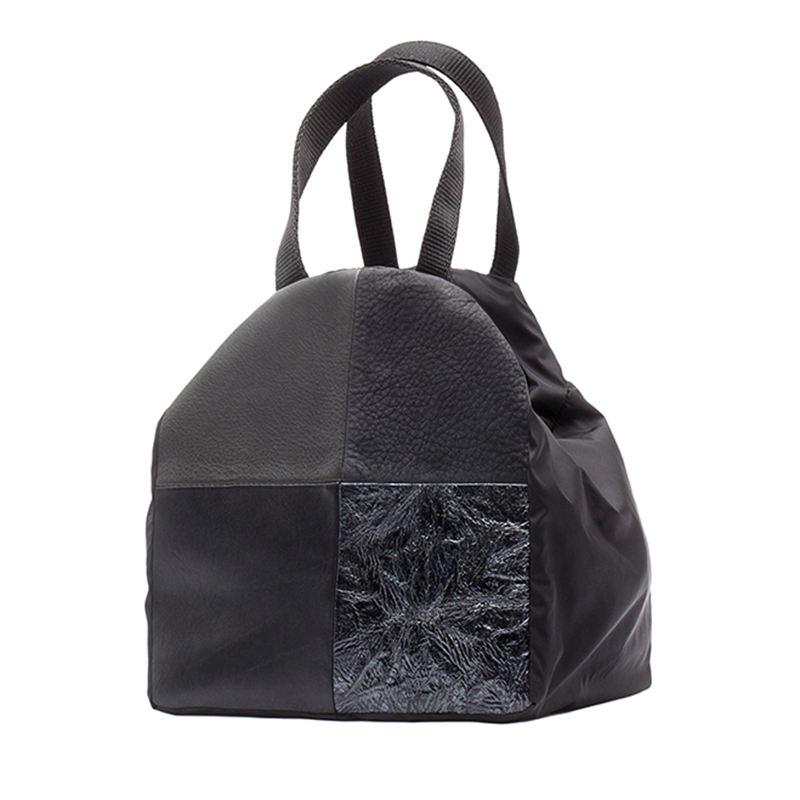 Hobo bags assembled combining recycled swatches of leather with a zipper closure. The sides are made of repurposed techno fabrics, the handles of leather from combined leather swatches in the same colors as the bag's body. It comes in large, medium and mini sizes and also  in one-color mix (all blacks, all brown etc.)
Read more