Quilting is the feature of this line made of printed African cottons, the so called "kangas", matching old rhodoid or metal clutches and long shoulder chains. In the collection also the 434 style, a clutch with three compartments, leather flap, chain strap and metal angle reinforcements.
Read more
Leather, reinforced trash bags, tarps,  reclaimed pvc banner ads are laser cut to create a mesh effect. Styles include totes with flapped pocket, round messenger bags with shoulder straps and shopping bags. One colour, combinations of shades, or graphic designs printed on leather or pvc scraps.
Read more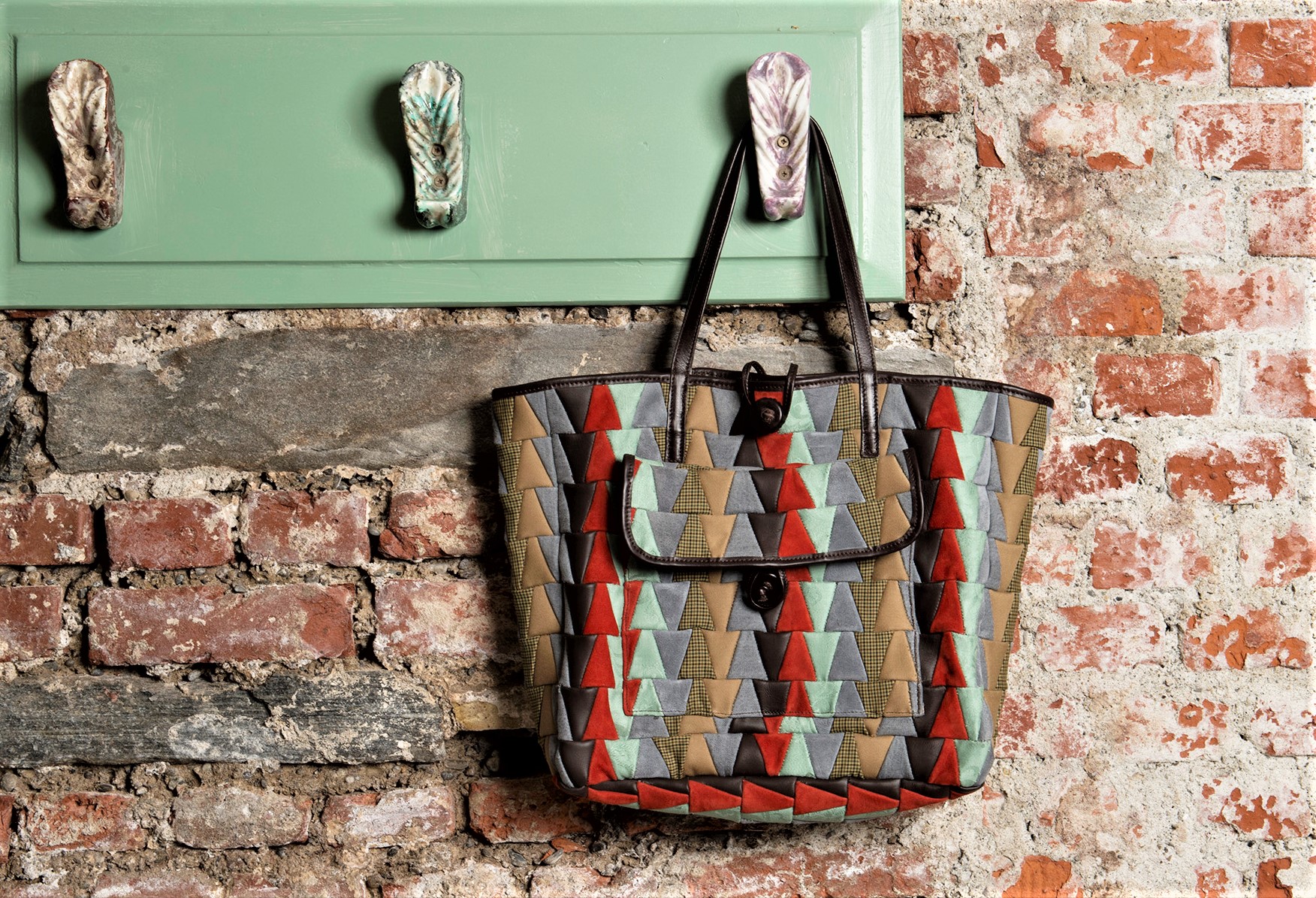 Bags composed of small triangular leather, suede, shearling and fur off-cuts matching  other repurposed end-of-line and vintage textiles. Fastenings are made with leather-covered bottle tops. Shoppings are reversible, each triangle is doubled up with suede in matching colours. Demie bags have a single handle, shoulder strap and a removable internal fabric pouch. Sack bags have draw-string […]
Read more
Plastic sheets produced by the workers of REFUGEE ScArt (a humanitarian project founded by the Spiral Foundation Onlus under the sponsorship of the U.N. High Commissioner for Refugees – UNHCR Office South Europe), are the main feature of this line. Colour combinations and design patterns vary according to materials mixed together.
Read more
A  tridimensional effect created by recycled can bottoms is the decoration over materials like reinforced plastic trash bags, canvas, velvet, corduroy, coated denim. Can bottoms can also be painted in gold and silver, with herring-bone or other designs or covered by leather. Vintage thermo transfer films on trash bags create checkers or croc designs.
Read more