A mesh effect obtanied by means of vertical laser cuttings  is the feature of a collection of messenger bags and totes made of pvc reclaimed from ad signs. One-of-a-kind because always different in shades and colors according to the prints on the ad. Enriched by a pocket made of shearling.
Read more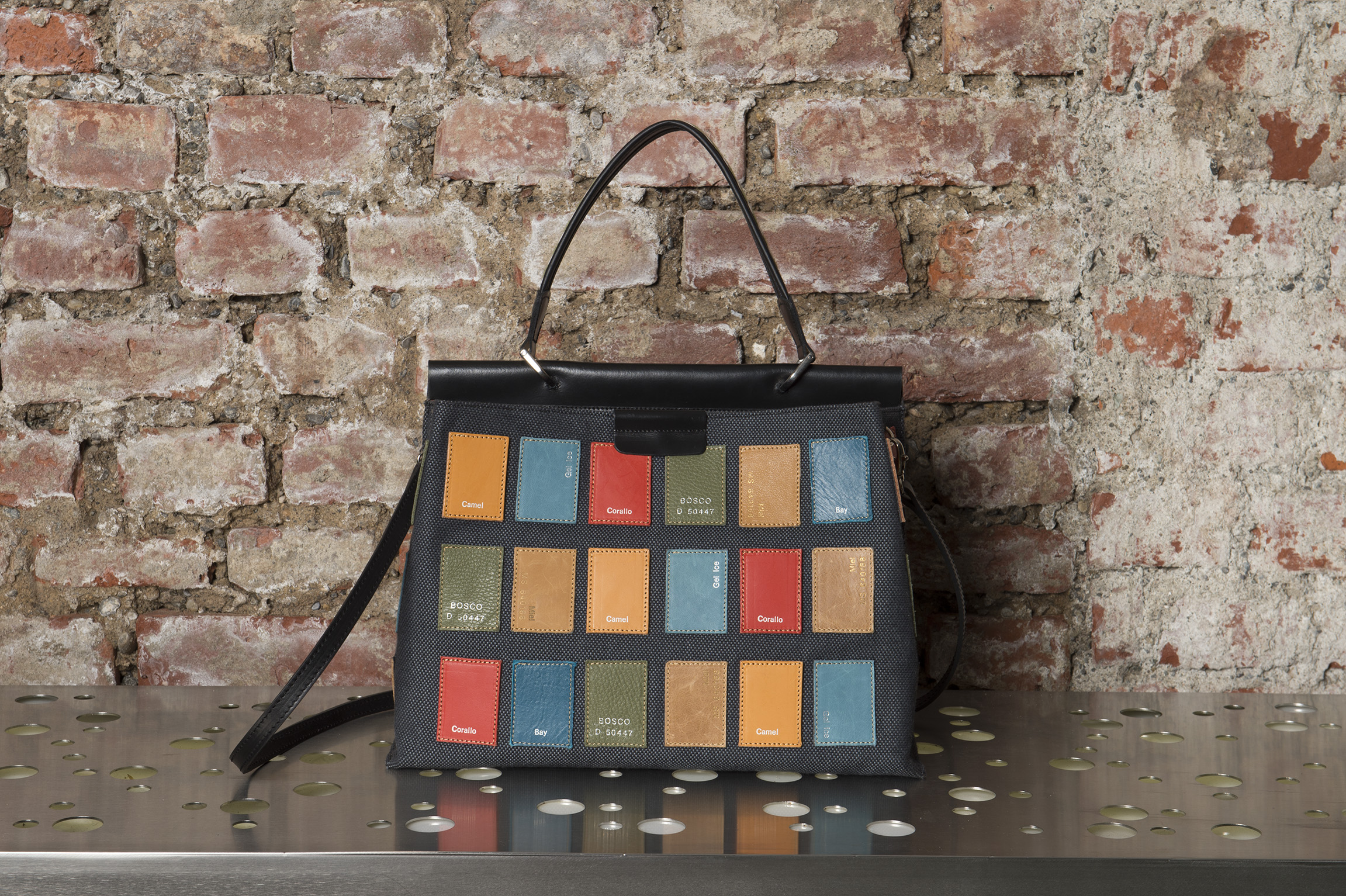 Single handle bag with internal removable pouch of matching dead-stock fabric, decorated by patterns of leather sample swatches sourced from leather manufacturers and re-used with visible codes or names.
Read more
Patches of shearling doubled with leather in the same shade have been used to make a collection of light and reversible bags. Multicolor pipings are visible on the raw edges of both the leather and the shearling side while leather-covered bottle tops close the bags. All styles are available in small and medium size and […]
Read more
Made from reclaimed quilted nylon fabrics with various backstitch patterns. An added layer of repurosed soundproofing material makes the bags fluffy and soft. Matching the fabrics are leather patches reclaimed from producers' samples, used for the outer pockets and to reinforce the sides. Monochromatic combinations include mustard yellow, green, red, blue, and also beige and […]
Read more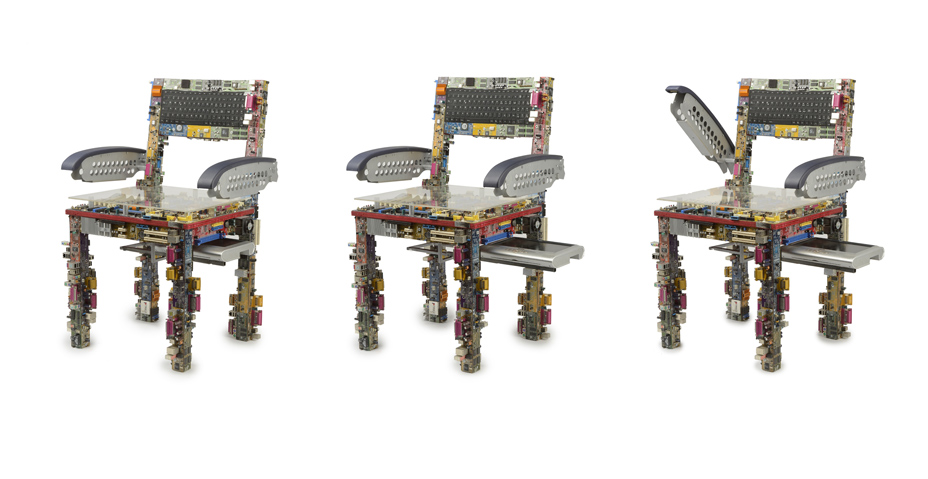 Tables, chairs, lamps, chandeliers and many other pieces of design are created from industrial waste of all kind like plumbing tubes, tyres, motherboards, metal scraps. Vintage glasses, old mannequins, air piping tubes become sources of light for the home, while service station signs are turned into lighted tables and chairs.
Read more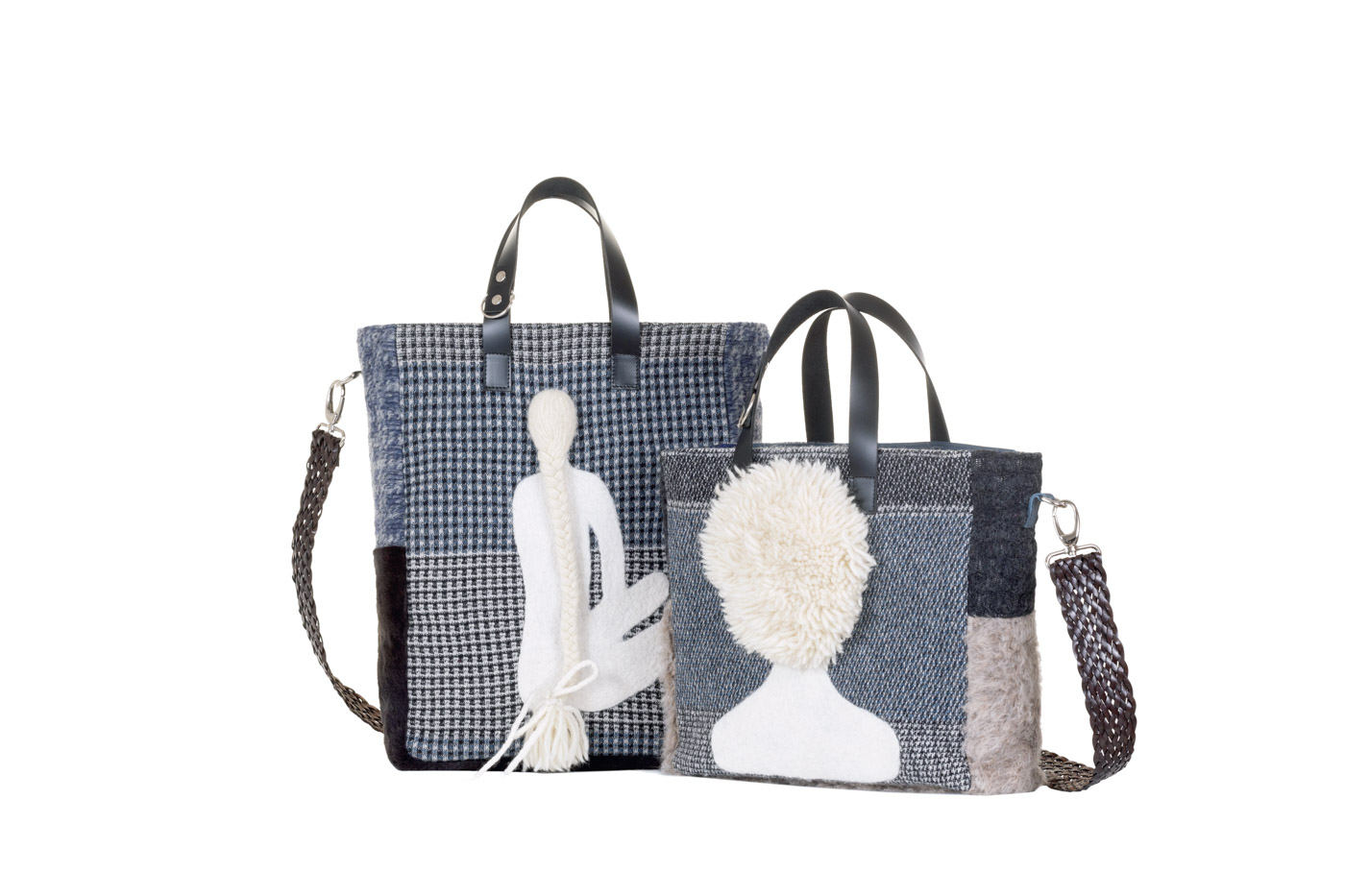 Bags of woollen fabrics  embellished by felt designs of women's heads.  Decors are made in Italian prisons, needle-punched on the fabric without stitching or glue,  within the framework of a working program in collaboration with Socially MadeinItaly and under the supervision of the Italian Ministry of Justice that certifies the compliance of working conditions with […]
Read more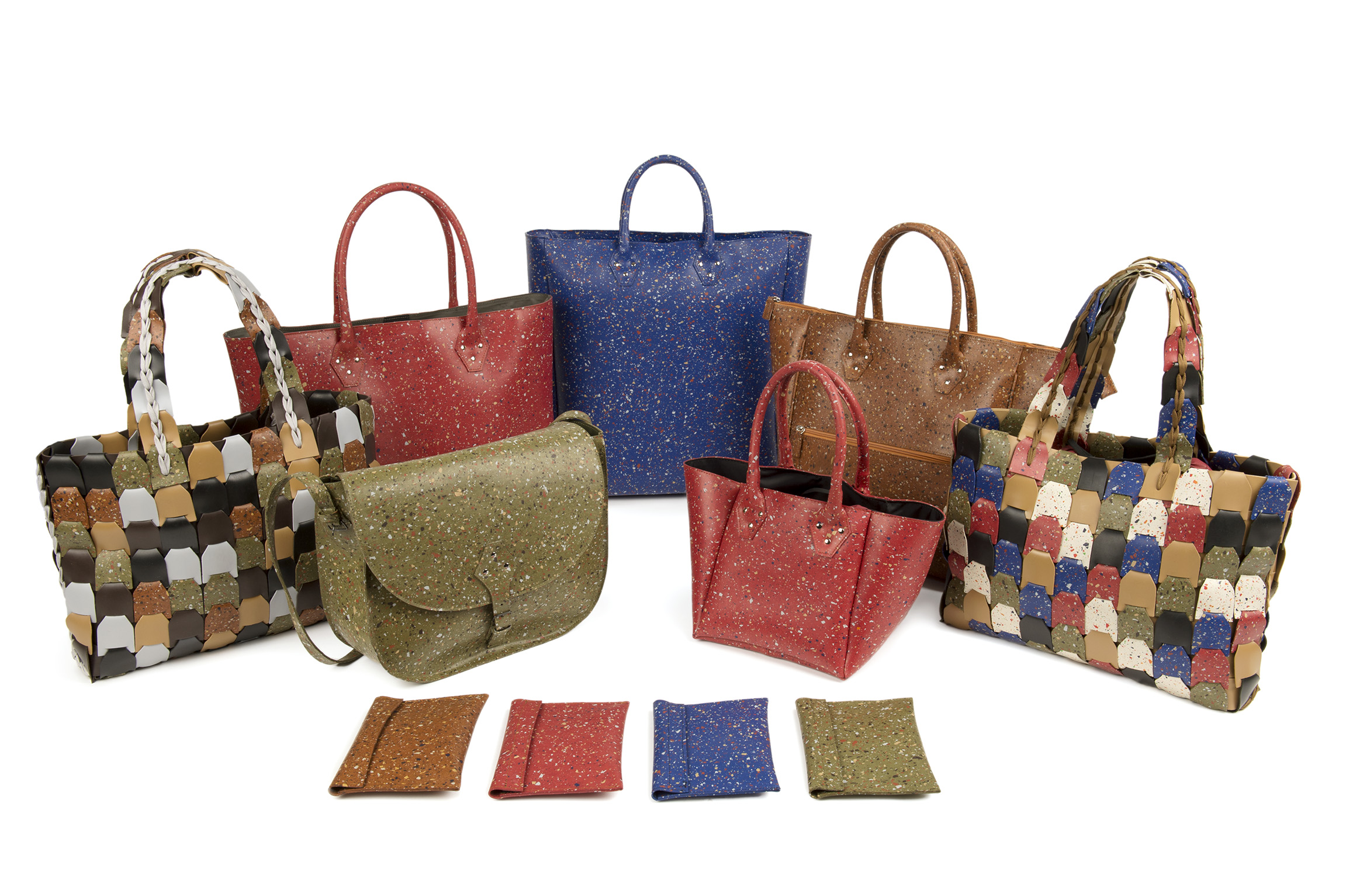 Accessories and jewels made of scrap materials reclaimed from Vibram. Rubber sheets and filaments from deflashing processes, defective lug soles cut into pieces and set in frames are matching other reused materials like leather and fur remnants or coloured shoe laces. Also mixed with sheets of Ecostep, an exclusive multicolour mixture created by Vibram with […]
Read more