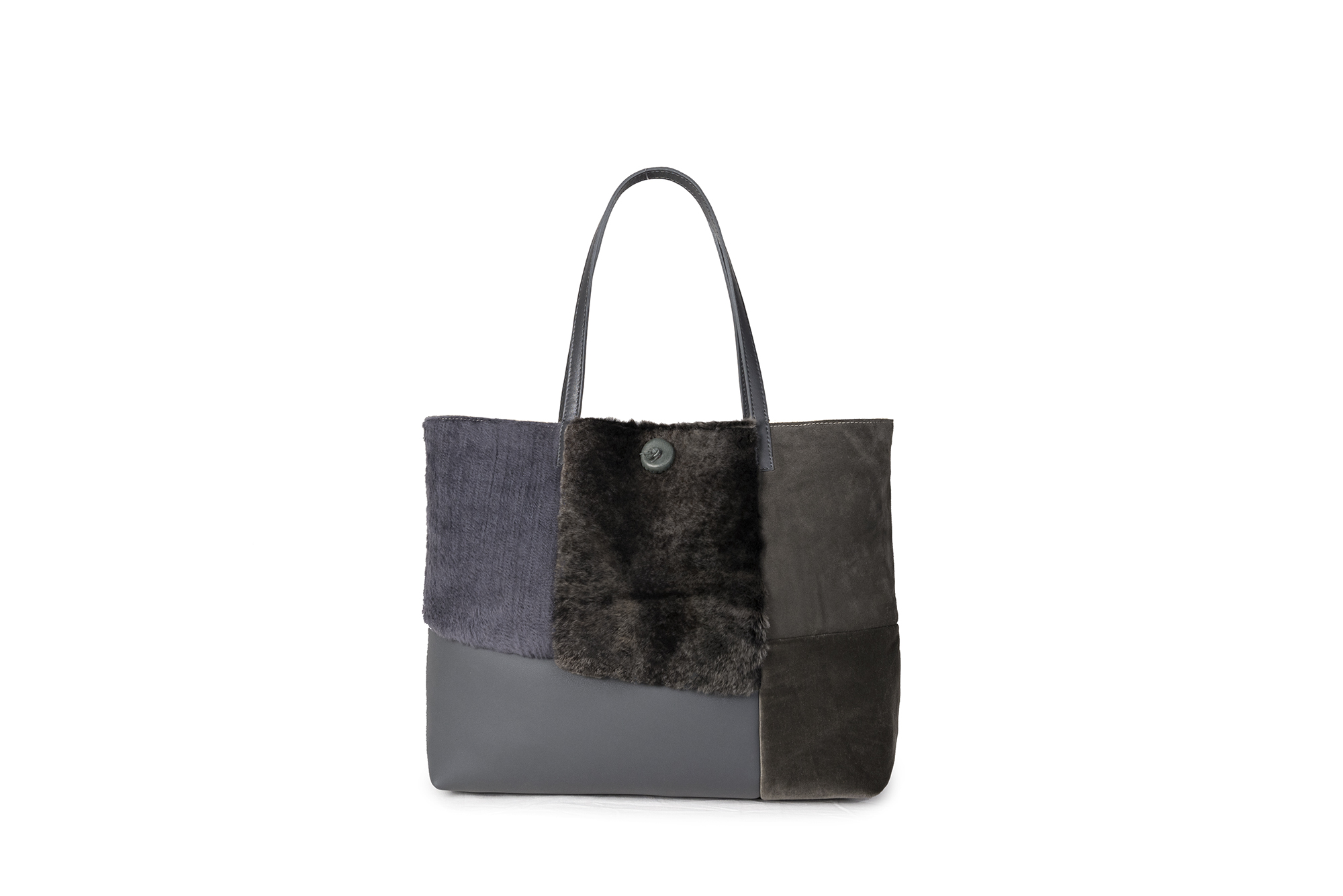 Unstructured reversible double handle totes and  round hobos with single strap,  made assembling big patches of leather and shearling with raw edges, all in the same shade or in mixed matching colours.  Both styles are  doubled up on the other side with suede and fastened by leather-covered bottle tops.
Read more
Made from reclaimed quilted nylon fabrics with various backstitch patterns. An added layer of repurosed soundproofing material makes the bags fluffy and soft. Matching the fabrics are leather patches reclaimed from producers' samples, used for the outer pockets and to reinforce the sides. Monochromatic combinations include mustard yellow, green, red, blue, and also beige and […]
Read more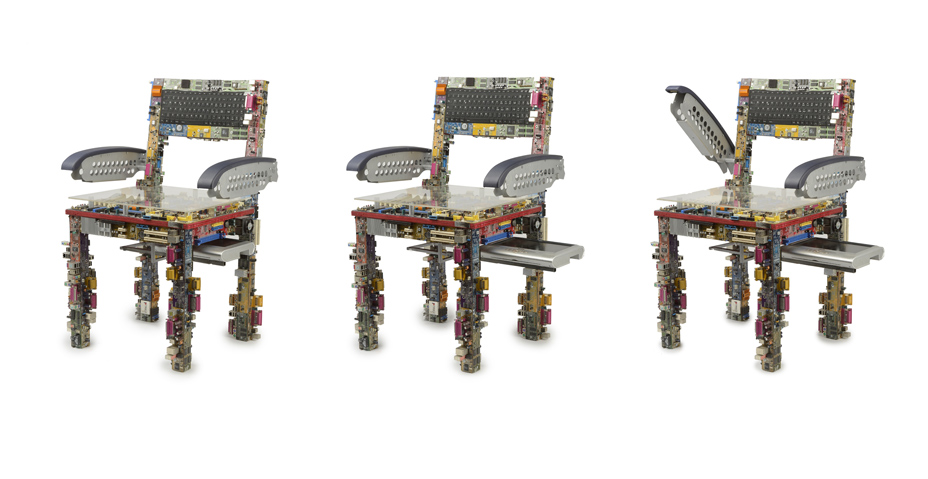 Tables, chairs, lamps, chandeliers and many other pieces of design are created from industrial waste of all kind like plumbing tubes, tyres, motherboards, metal scraps. Vintage glasses, old mannequins, air piping tubes become sources of light for the home, while service station signs are turned into lighted tables and chairs.
Read more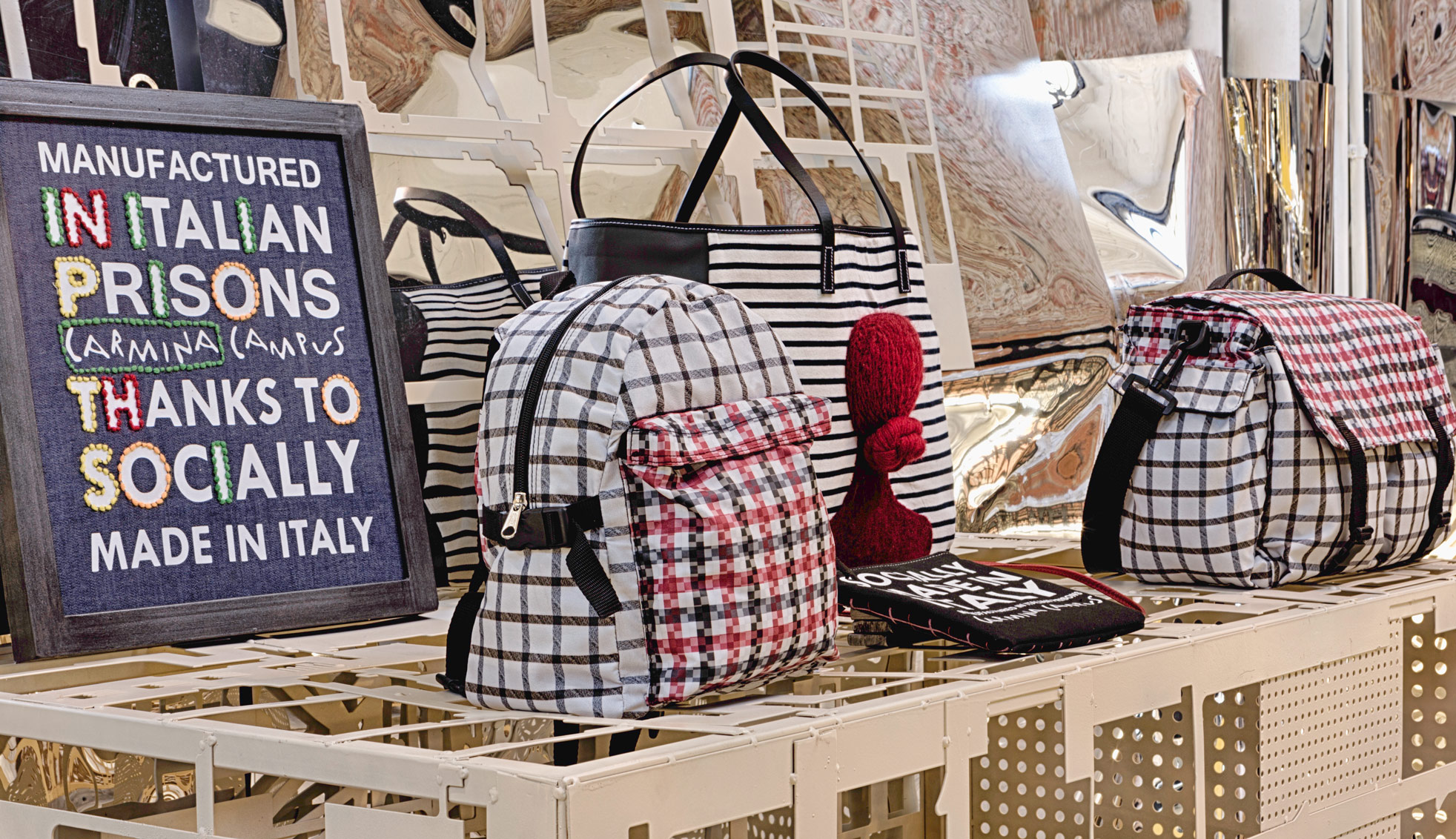 Bags made in Italian prisons in collaboration with Socially MadeinItaly in a working programme under the supervision of the Italian Ministry of Justice that certifies the compliance of working conditions with the law and the industry's standards, as well as the social impact of the project.  For FW18-19 the materials employed are  boiled-wool fabrics or […]
Read more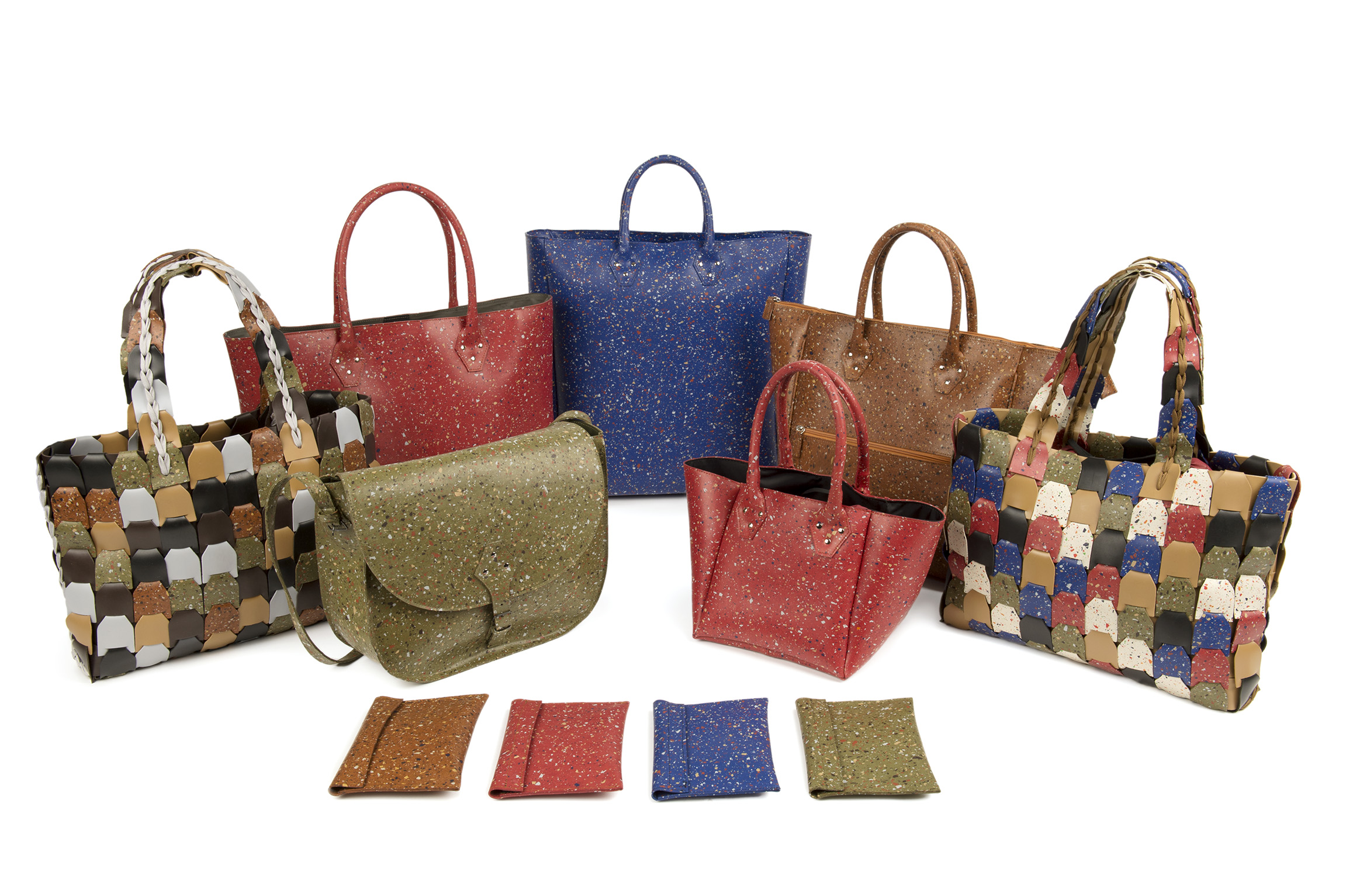 Accessories and jewels made of scrap materials reclaimed from Vibram. Rubber sheets and filaments from deflashing processes, defective lug soles cut into pieces and set in frames are matching other reused materials like leather and fur remnants or coloured shoe laces. Also mixed with sheets of Ecostep, an exclusive multicolour mixture created by Vibram with […]
Read more
Quilting is the feature of this line made of printed African cottons, the so called "kangas", matching old rhodoid or metal clutches and long shoulder chains. In the collection also the 434 style, a clutch with three compartments, leather flap, chain strap and metal angle reinforcements.
Read more
Leather, reinforced trash bags, tarps,  reclaimed pvc banner ads are laser cut to create a mesh effect. Styles include totes with flapped pocket, round messenger bags with shoulder straps and shopping bags. One colour, combinations of shades, or graphic designs printed on leather or pvc scraps.
Read more