Totes, backpacks, satchels, hobos and clutches made of working overalls in bright neon colours with silver stripes of reflecting materials mixed to vintage sailor's collars from original uniforms of the Italian Navy.
Read more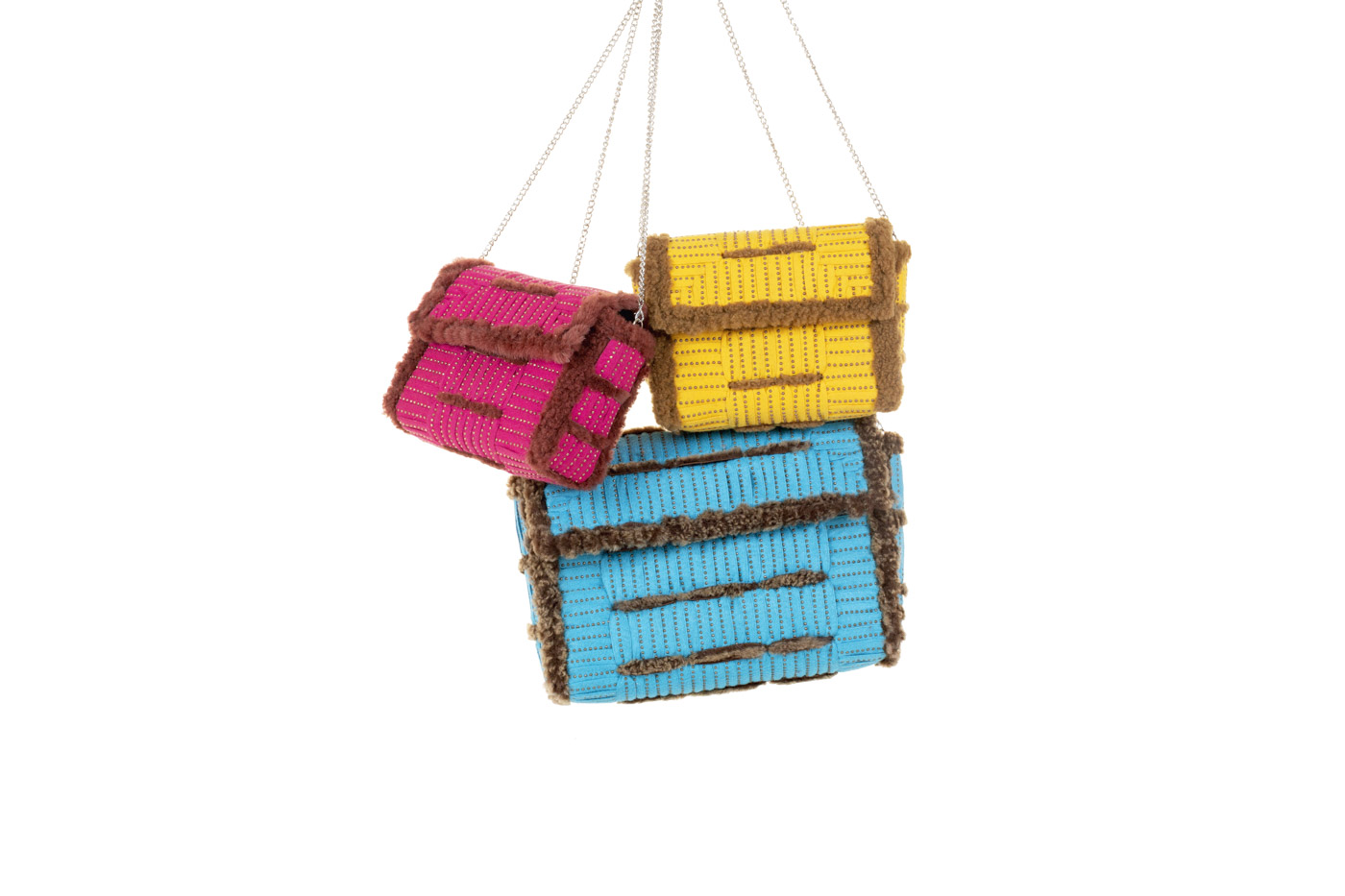 Mini trunk bags of  leather and suede scraps, studded felt ribbons or repurposed stockings woven on a mesh according to  a very old technique once used to make rugs, bed-covers and other items from dismissed garments. Chain strap,leather or fur trimming  and lining  of matching vintage fabrics.
Read more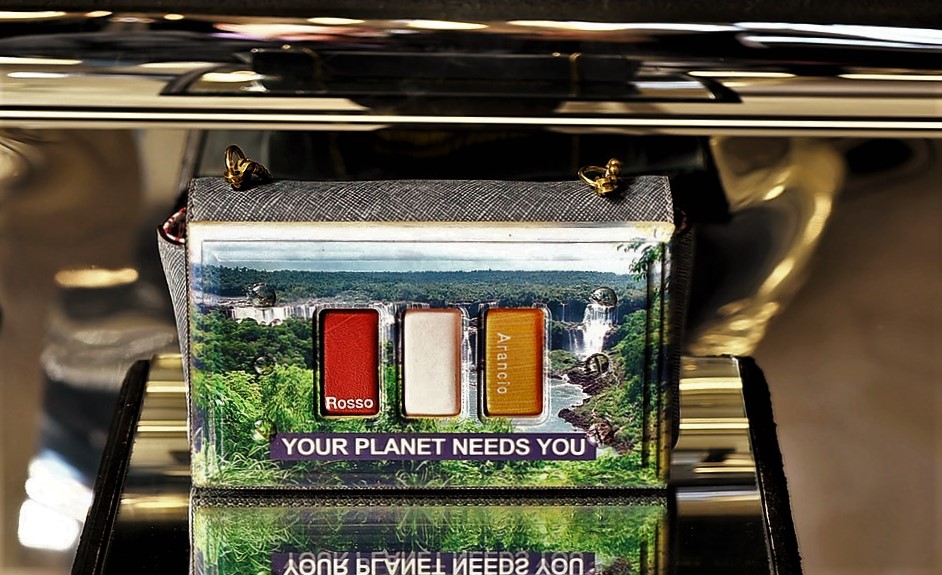 Minibag realizzate con pelle proveniente da campionari e cartelle colori, foderate di tessuti vintage e chiuse da pattine decorate da macherine copri-interruttore con stampe natura e lo slogan  Your planet needs you.  Anche i fori per gli interruttori sono riempiti di pelle in colori abbinati.
Read more
Soft and light shopping bags made of quilted fabrics, furpile or other light weight materials,  with detachable shoulder strap and front pocket closed by fur flap.
Read more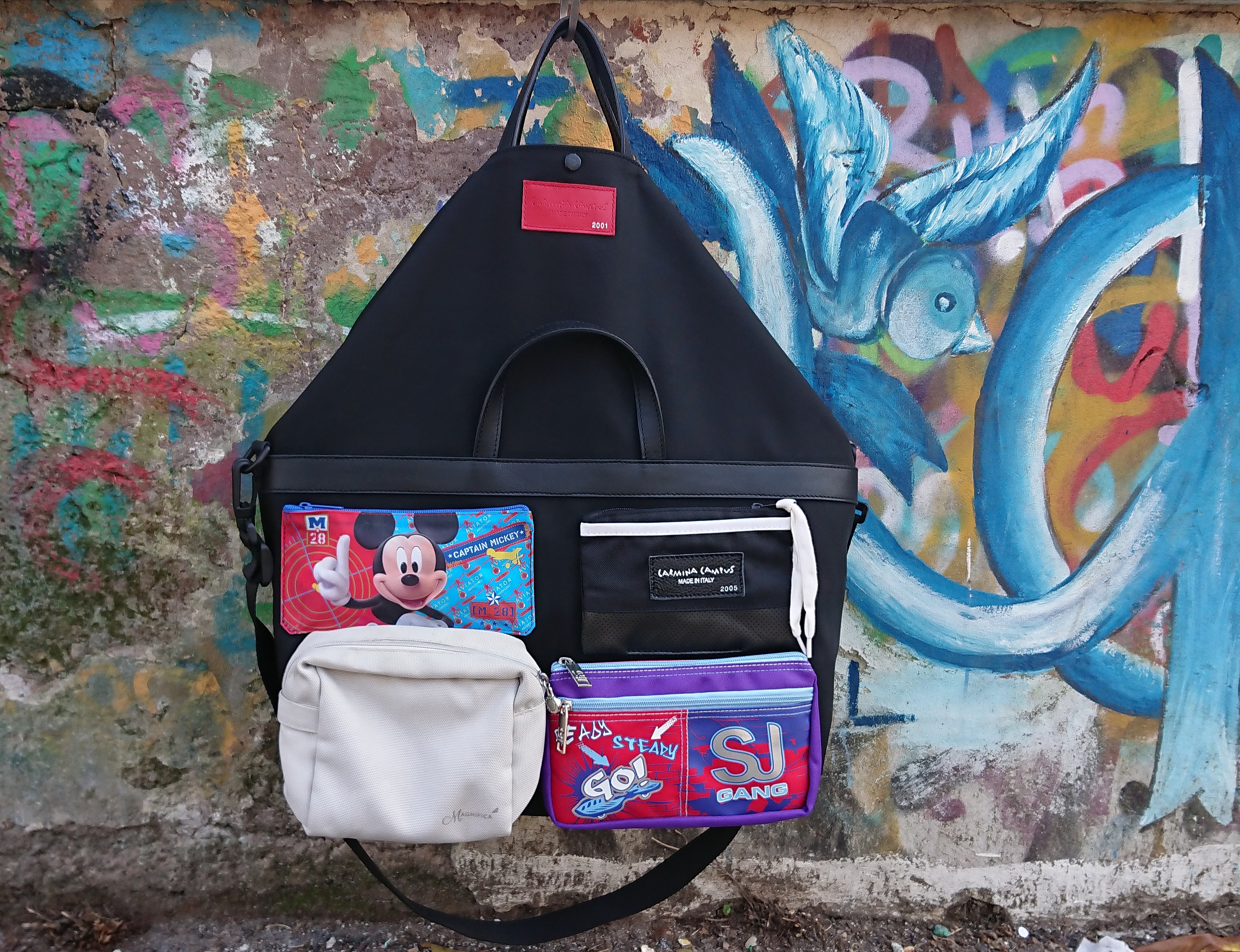 Shopping bags made of deadstock  techno fabrics with added repurposed pouches  that serve as multifunctional pockets.  Each style is one-of-a-kind, one side different from the other. They can be worn  at full length or half length (the upper part can be folded inside). 
Read more
Mix-and-match of fake and real fur. Stripes, animalier prints, nordic patterns of furpile are mixed with shaved or furry shearling to designg shopping bags, hobos, top zippered bag, messenger bags, cargo bags, travel bags.
Read more