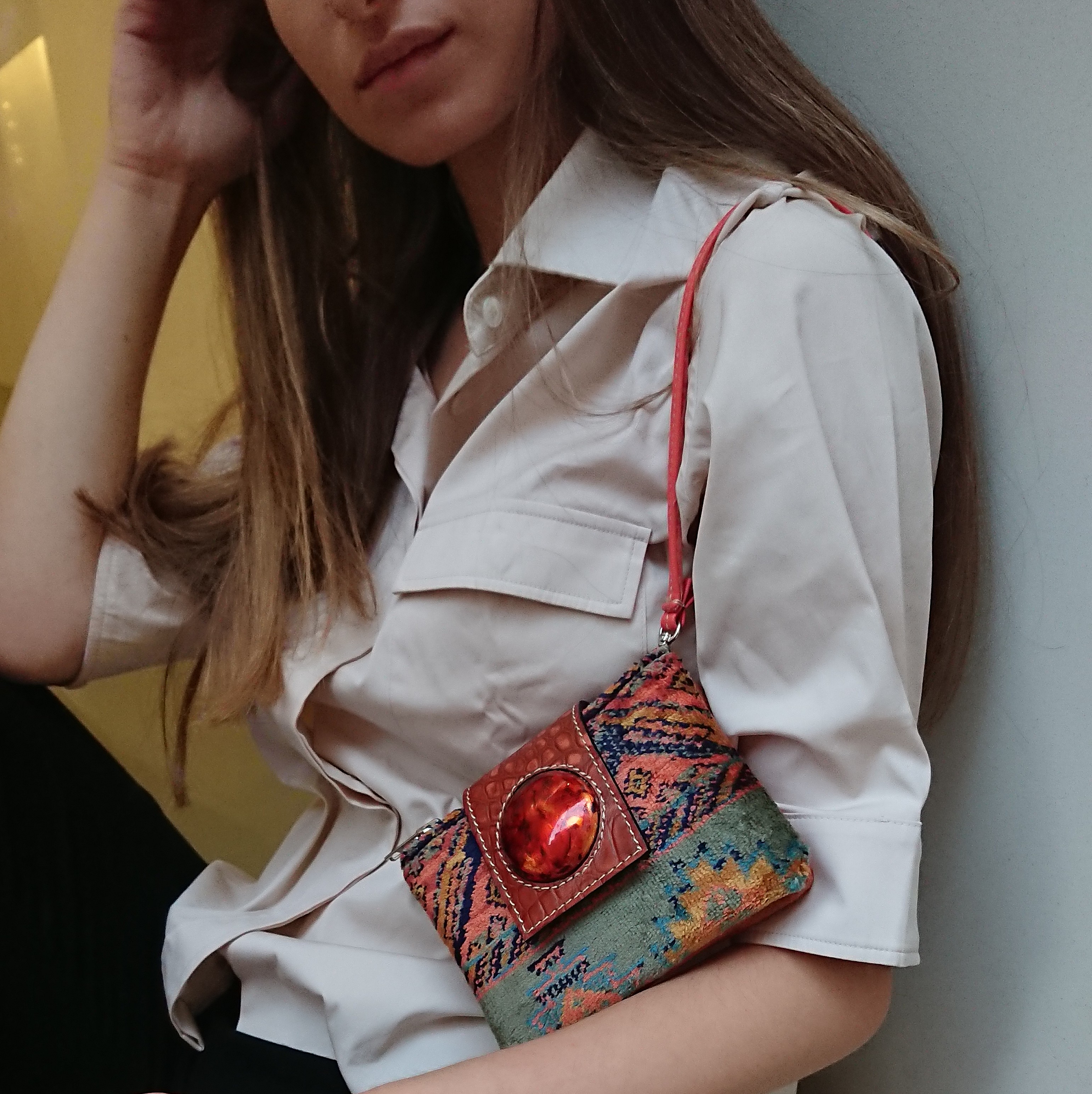 Mini and micro double pouch bags with top zipper, cuff leather strap and shoulder chain strap. Coming in all sorts of mixed-matched combinations and colors, leather and fabric. All unique.
Read more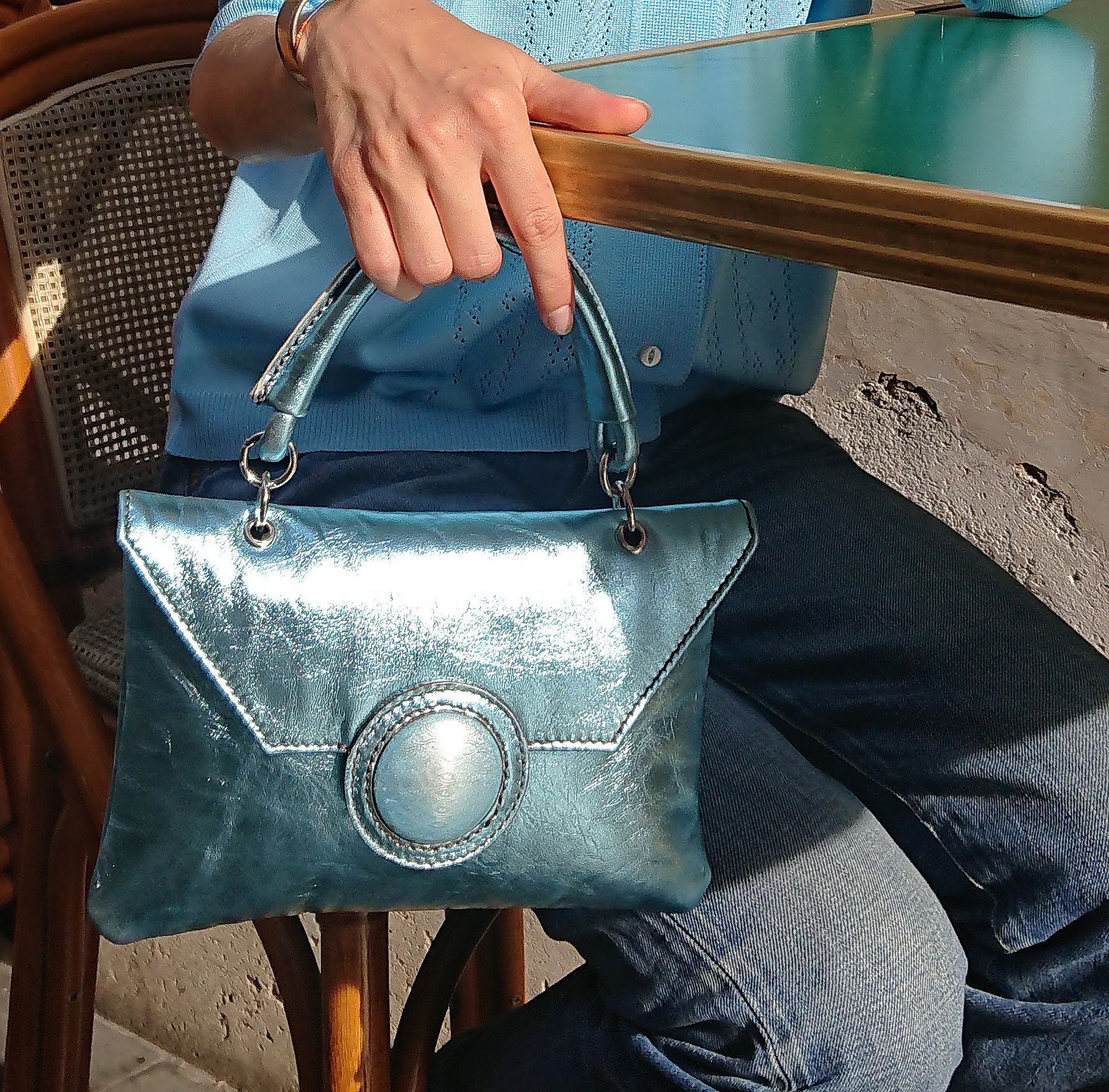 Flat medium size envelope bags  with flap decorated by a soda can bottom. They can be worn as shoulder bags with a detachable strap and are made of a variety of reused materials, from leather color swatches to interior design fabrics.
Read more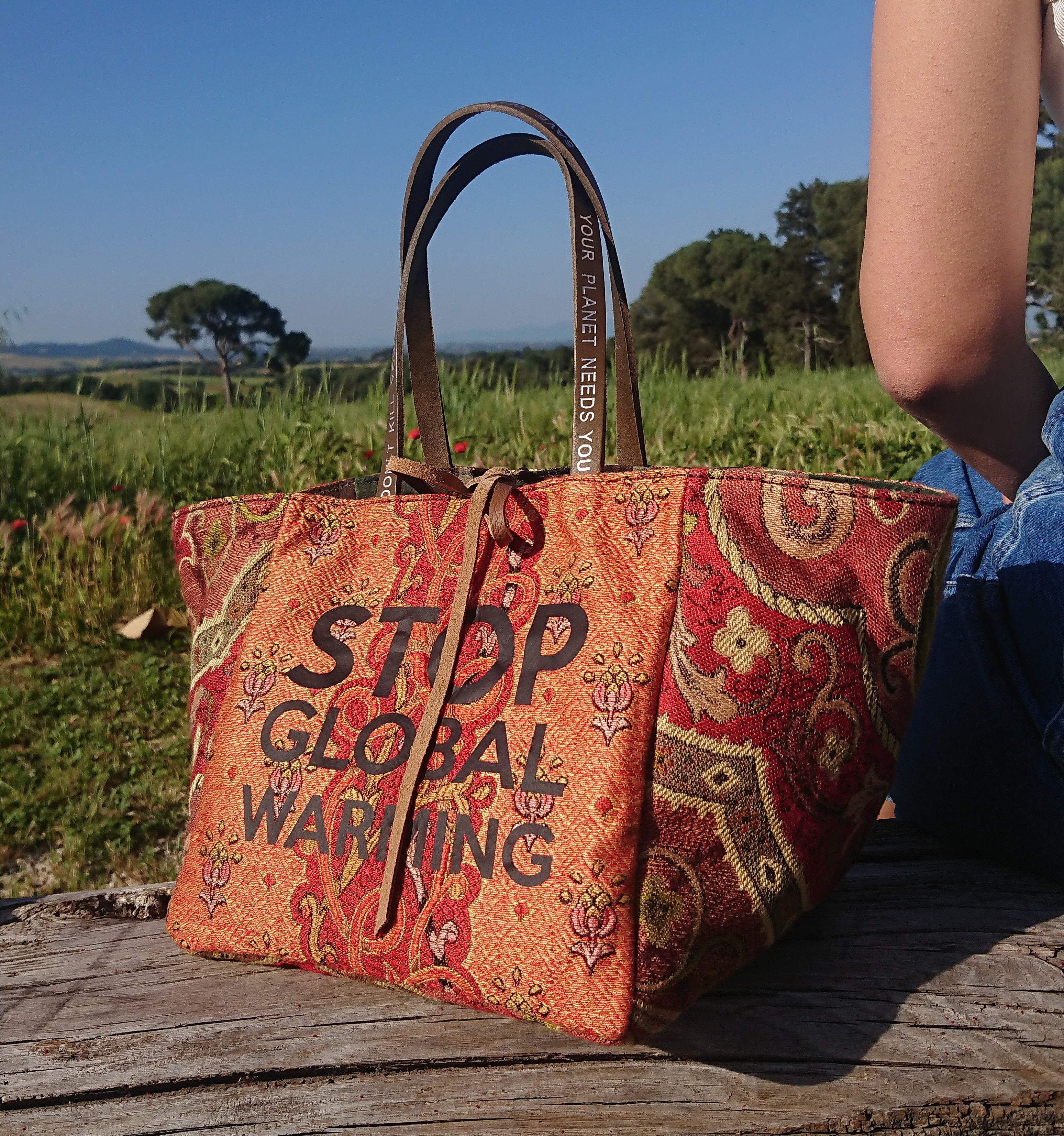 A collection of unique bags and home decors made of interior design fabric remnants and sample swaches.  Totes, messenger bags but also cushions, ottomans, cache-pots of mixed-matched precious gobelins and other reused fabrics, all bearing a printed catchphrase to support environmental protection.
Read more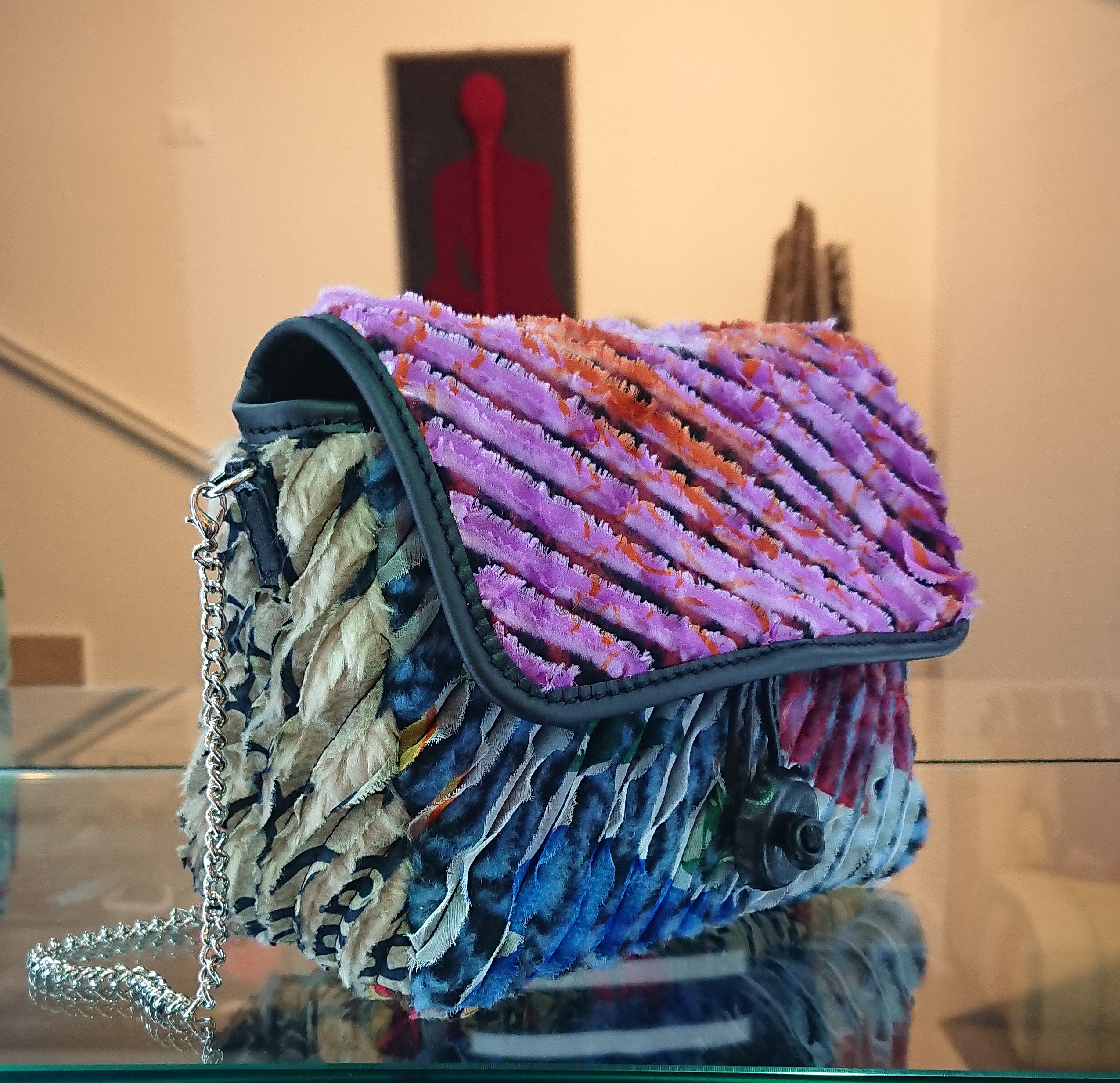 Two end-of-line or vintage materials combined to create a special 3d effect. A light printed fabric is stitched on a piece of fleece or fake fur.  Between the stitchings the fabric is cut out showing the underneath material. A very special manufacturing technique used for single handle bags, totes and mini shoulder bags.
Read more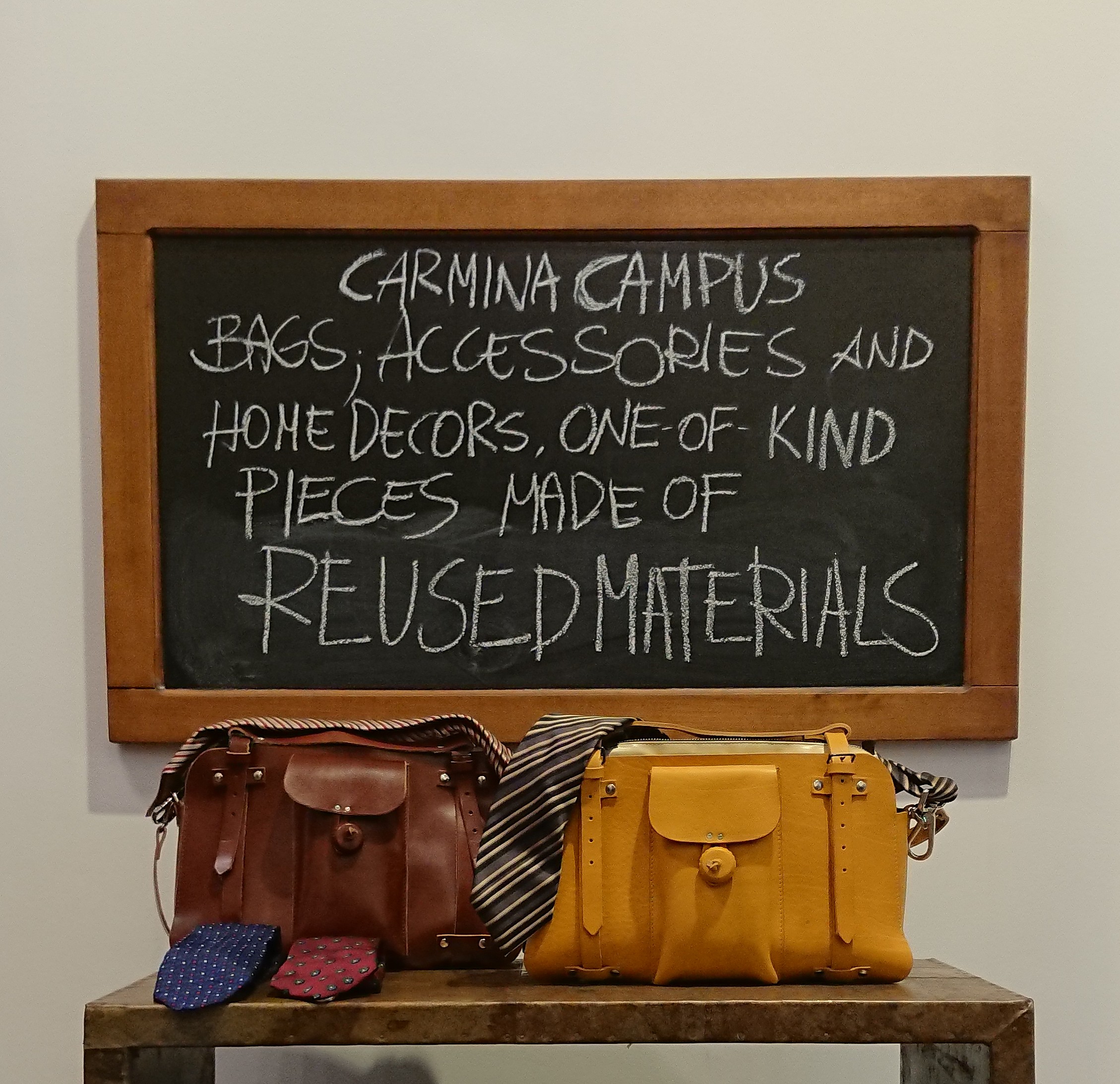 A bag made of two different parts combined in a unique design. Cowhide leather is used for the external frame composed of front with flapped pocket closed by leather-covered bottle cap, connected with back by means of top leather straps with buckles and lateral and bottom leather bands. Encased in this frame, a zippered removable […]
Read more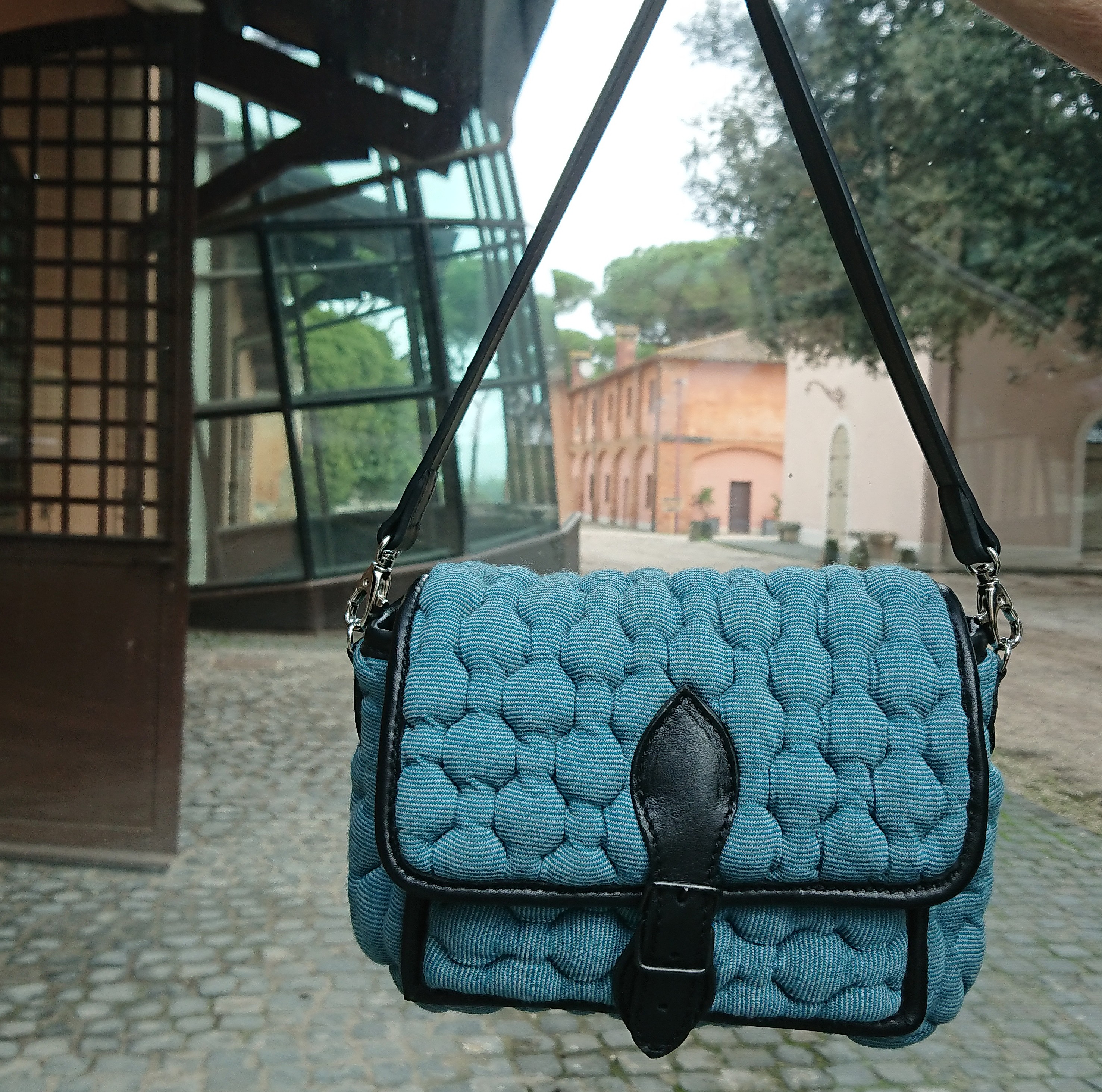 Scraps and leftovers of quilted cotton jersey fabrics created by Moroso to cover their design armchairs and sofas become small and mediun messenger bags, totes, shoulder bags. Each bag is lined of reused matching fabric.
Read more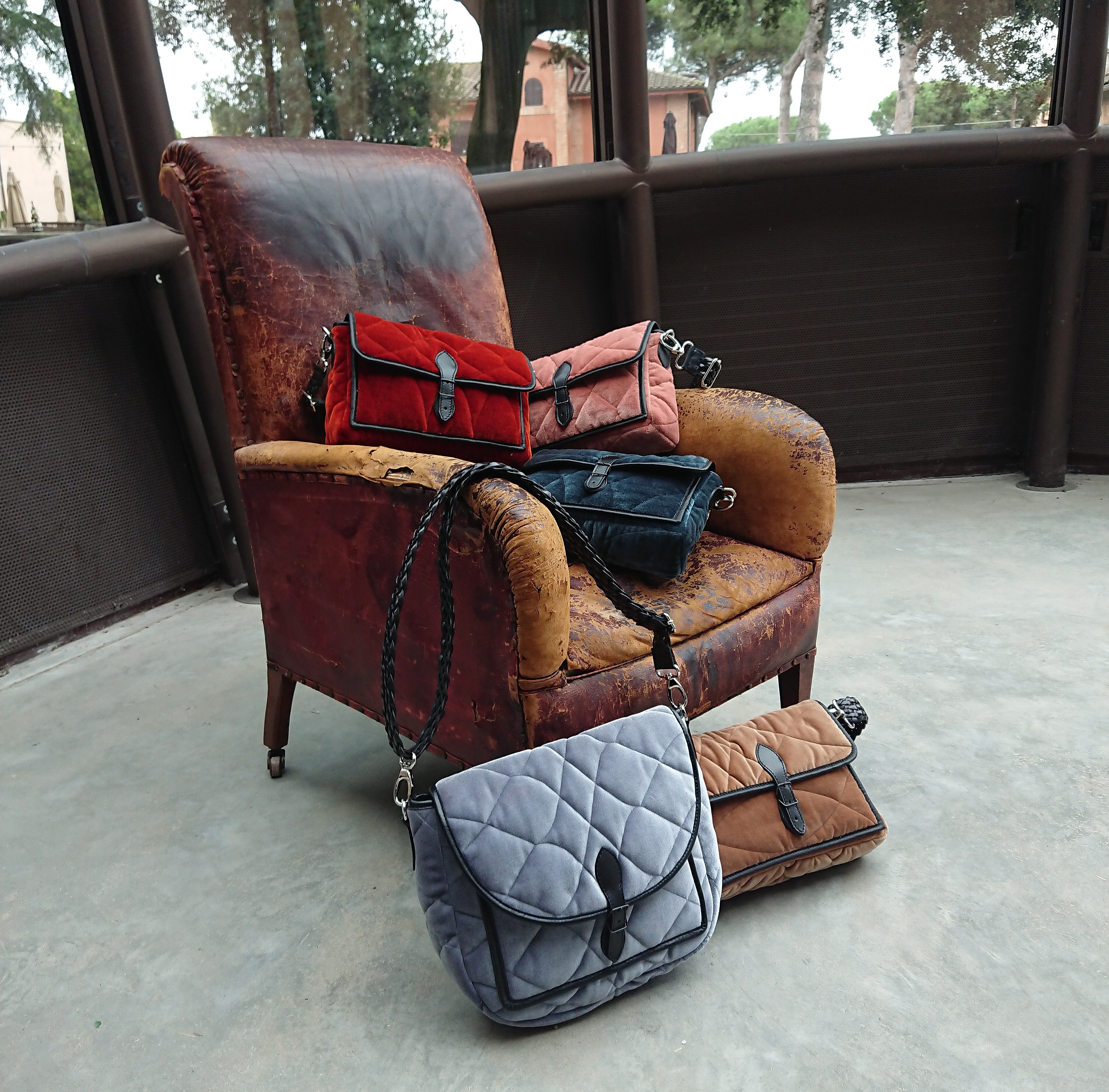 Messenger bags, totes, small flap bags, brief-cases, shoulder bags that become pc-holders or backpacks. Various Carmina Campus styles are reinterpreted for this special collection made of scraps of velvet quilted fabrics in beautiful shades originally created by the Italian design firm Moroso for their armchairs and sofas.
Read more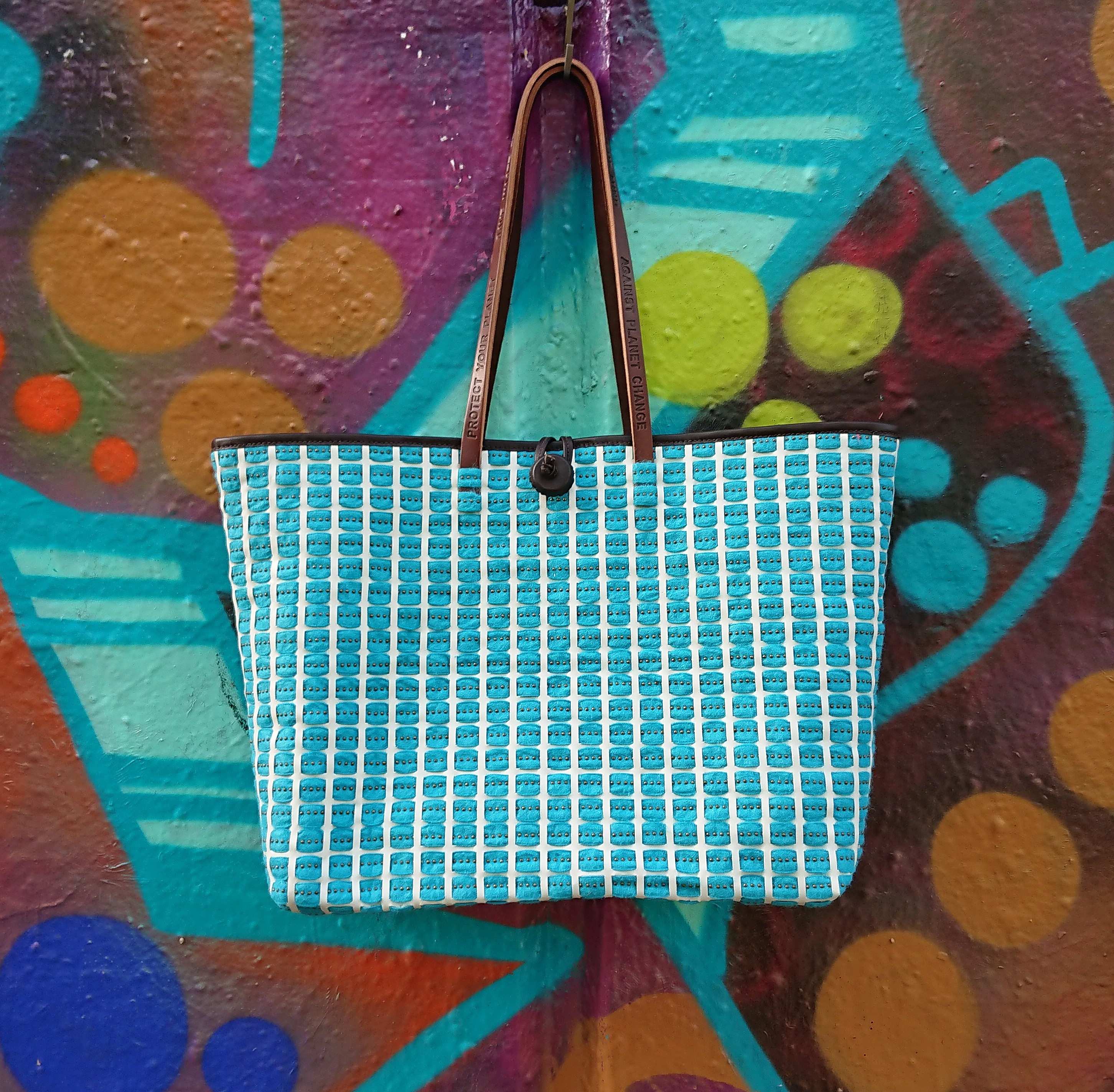 Large scraps of leather or repurposed plastic ad signs are first pierced and then used as a support  for a breading work handmade with shreds of fabric, leather  strips, studded felt ribbons or repurposed shoe laces and stockings for a unique and always multicolored result.  Styles include small and medium tote bags, messenger bags and  […]
Read more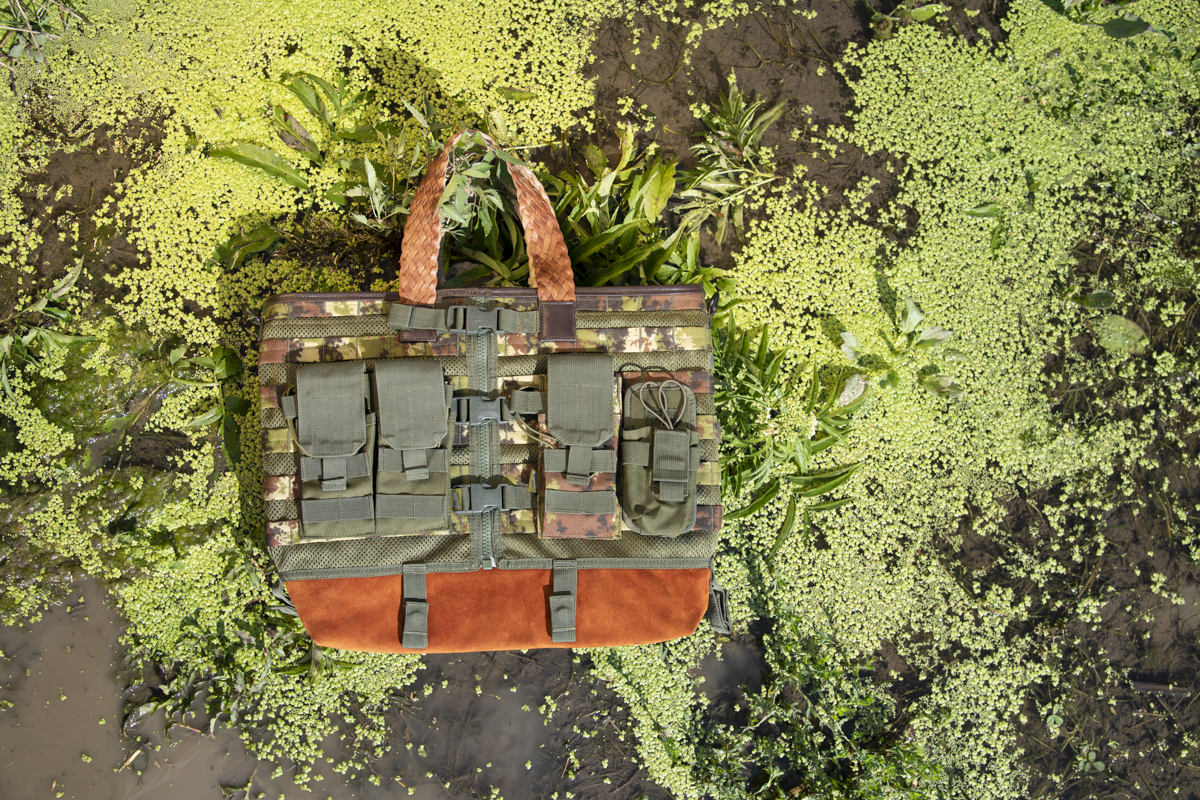 Camouflage  prints, military shades. An evergreen revived thanks to vintage or end-of-line field vests, with removable bulging pockets, that are   turned into large shopping bags. Trimming  and bottom are made of leather, while braided leather is used for the handles and shoulder straps. Similarly constructed are the Short bags, made from printed camou trousers.
Read more