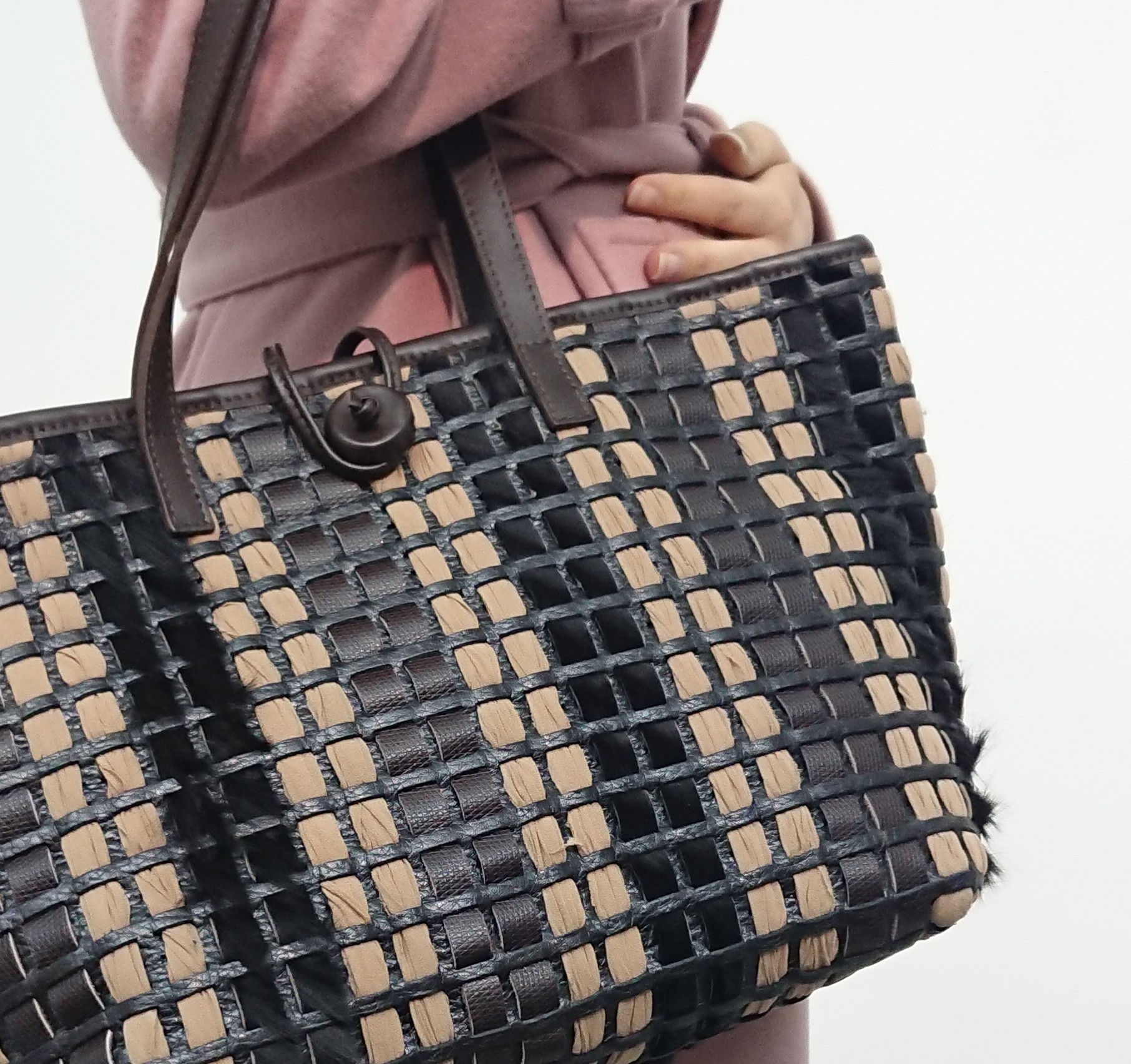 Large scraps of leather are first pierced and then used as a support  for a breading work handmade with shreds of fabric, leather  and fur strips, studded felt ribbons or repurposed shoe laces and stockings for a unique and always multicolored result.  Styles include unisex large shopping bags and  flap bags with strap closed by […]
Read more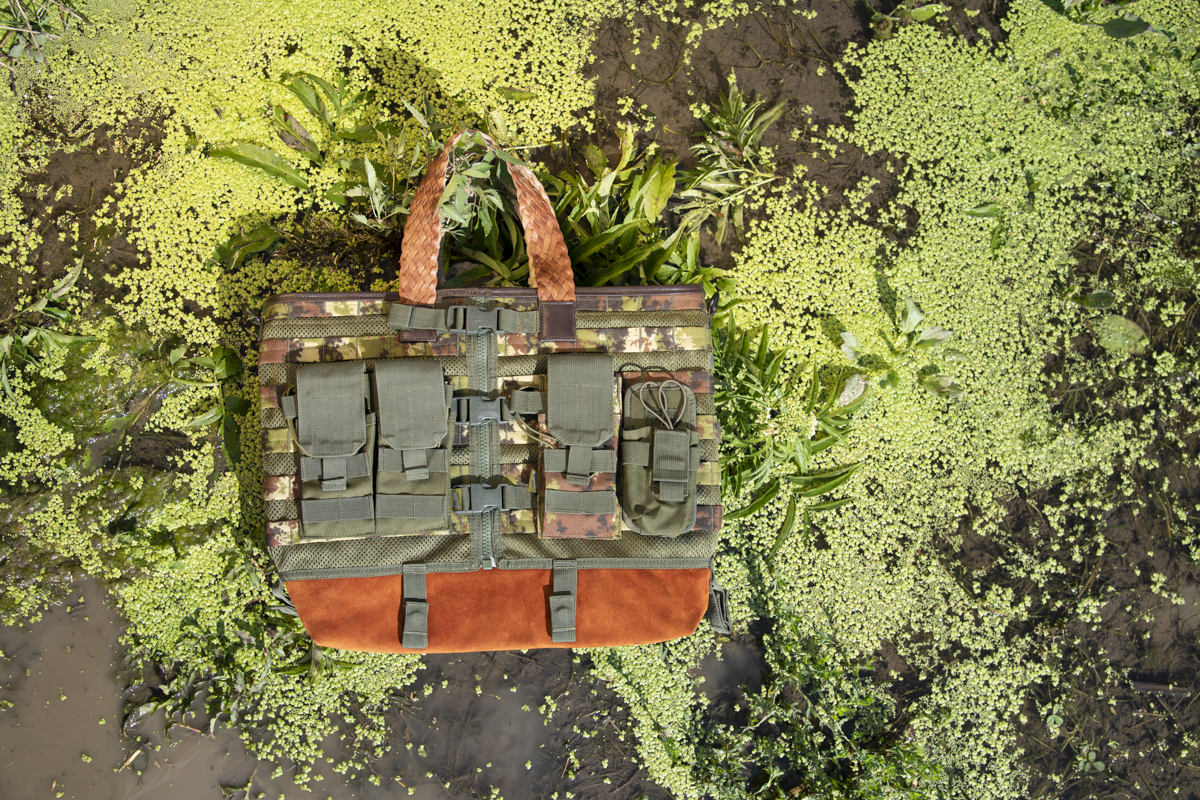 Camouflage  prints, military shades. An evergreen revived thanks to vintage or end-of-line field vests, with removable bulging pockets, that are   turned into large shopping bags. Trimming  and bottom are made of leather, while braided leather is used for the handles and shoulder straps. Similarly constructed are the Short bags, made from printed camou trousers.
Read more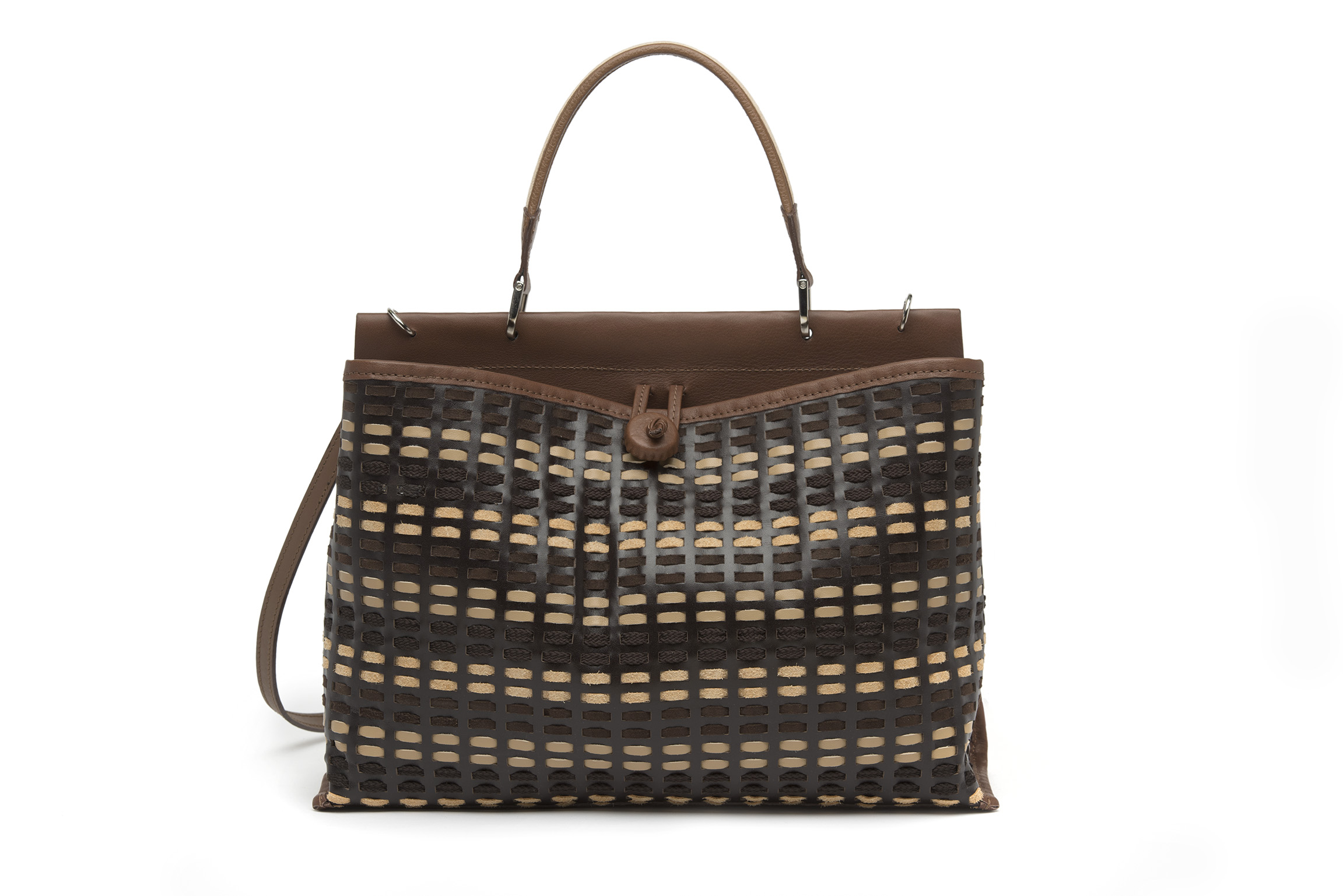 Demie bags made of sheredded fabrics, leather strips and shoe laces braided on a pierced leather support. Featuring  single handle, detachable strap and a removable internal pouch  of dead-stock fabric in matching color.
Read more
Backpacks and totes made of repurposed umbrella fabrics with nylon canvas ribbon decoration
Read more
Large extralight  reversible shopping bags made of umbrella nylon fabrics with internal pocket.
Read more